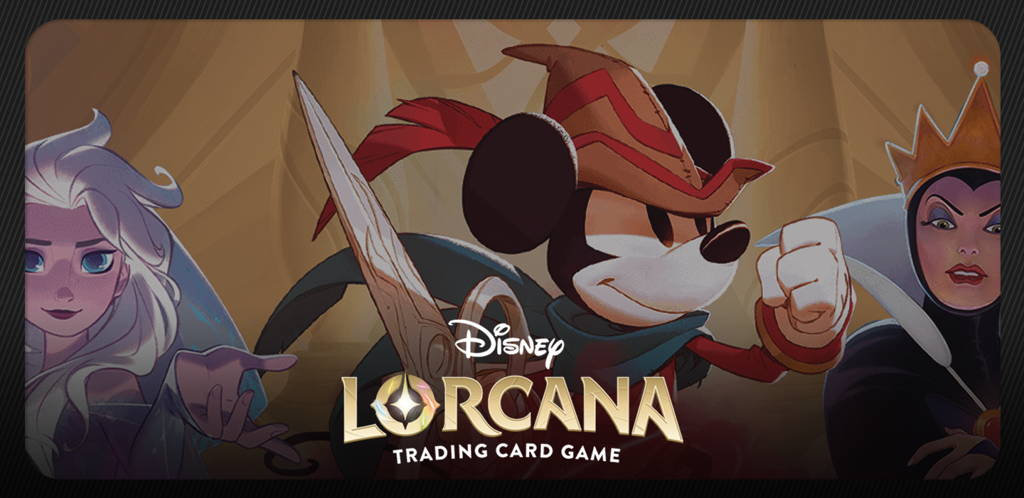 All The Lorcana Spoilers (So Far) - Cards, Gameplay and More!
Disney made a huge splash in the Trading Card industry at their annual D23 expo last fall with the announcement of their new Lorcana Trading Card Game. Disney fans and gamers have since gone crazy with their excitement for the game. Earlier this year, we finally got a look at the first "Chapter" including the release date of September 1, 2023 as well as the full sweep of products we can expect as a part of the release. Disney also announced that anyone planning to attend GenCon 2023: Indianapolis in August will get an exclusive first look at the game.
The products that we can expect to see as a part of the release of the first Chapter are Booster Packs, Starter Decks, a Gift Set, and a Illumineer's Trove which is designed for collectors! You can read more about what is included in each of these products here. In addition to these products, fans can also expect to accessories such as Card Sleeves, Deck Boxes, Playmats, and Portfolios included with the release of the First Chapter. To keep up to date with all the Lorcana spoilers or to shop the Lorcana: The First Chapter collection, follow the buttons below.
As a part of the D23 announcement, Disney revealed the first ever Lorcana cards which included a total of seven cards. Since then, additional Lorcana cards have been revealed on a weekly basis on the official Lorcana Facebook page and on various other outlets. If you're having trouble keeping track of all of these spoilers, make sure to bookmark this page. We will be tracking all the spoilers for you below. Here are all the cards that have been revealed so far.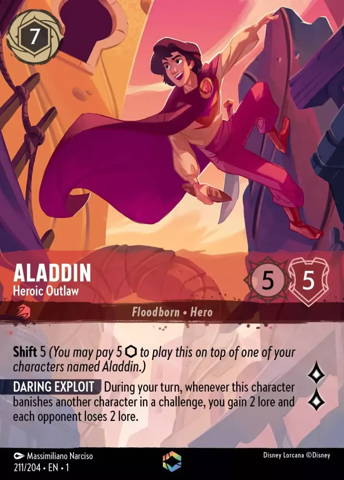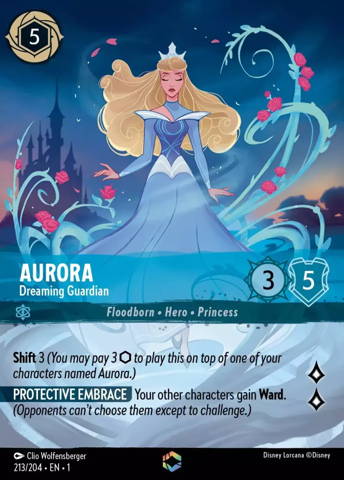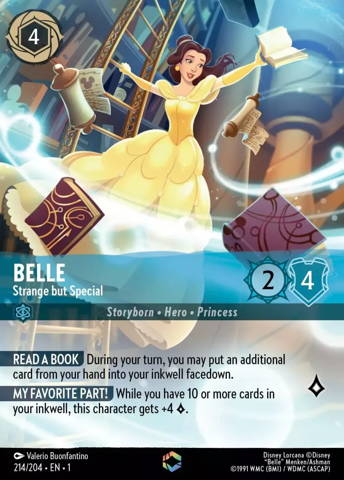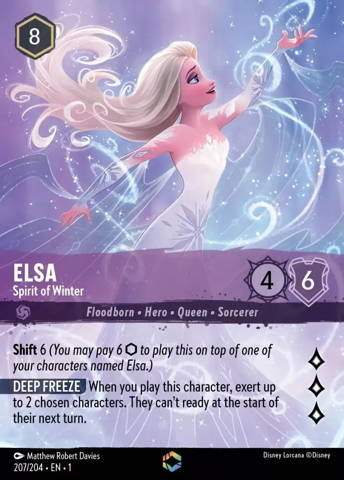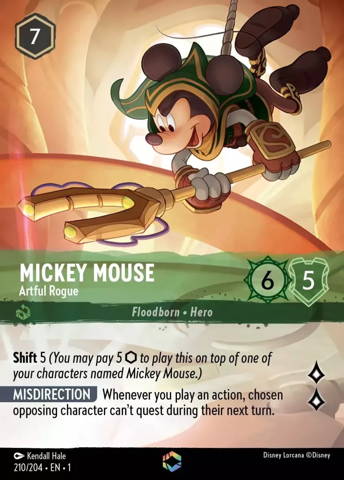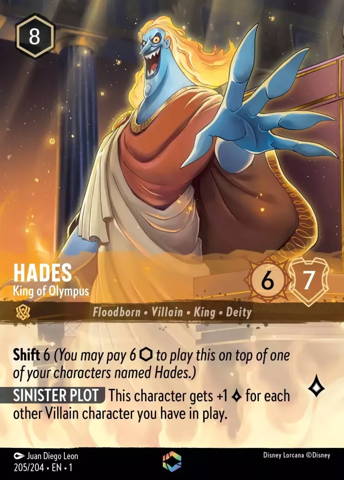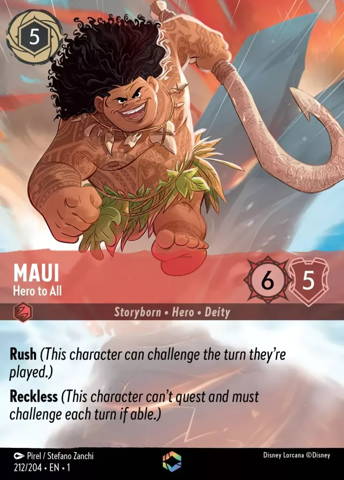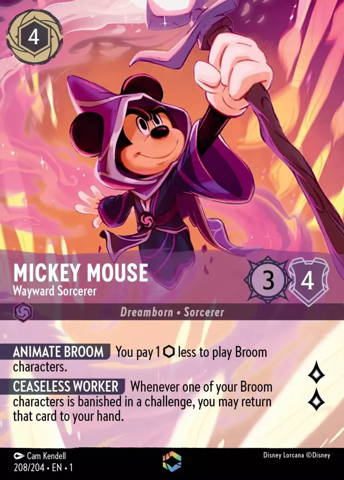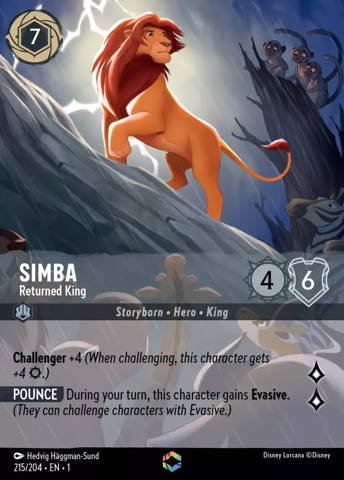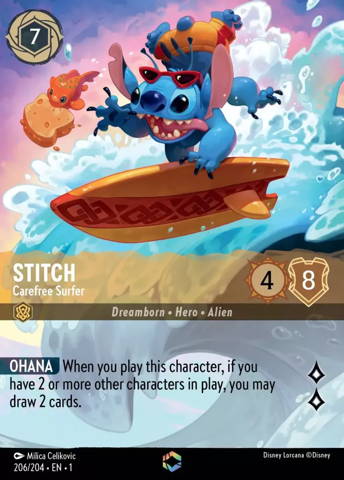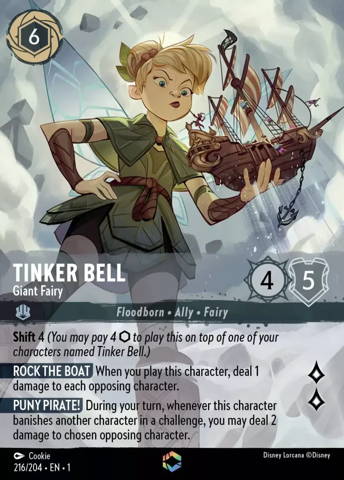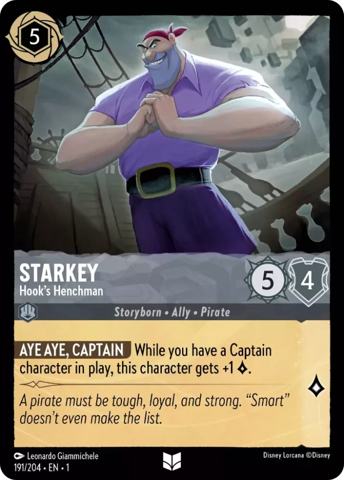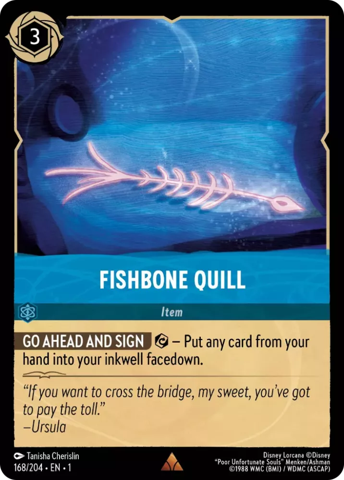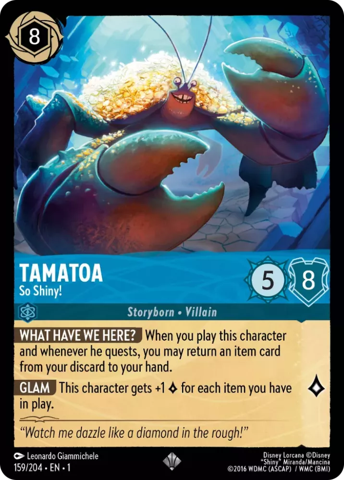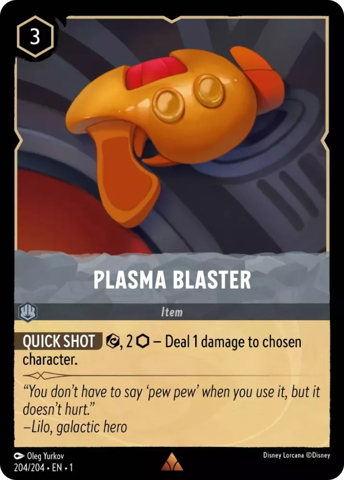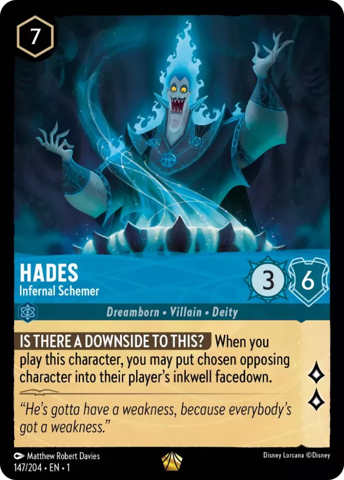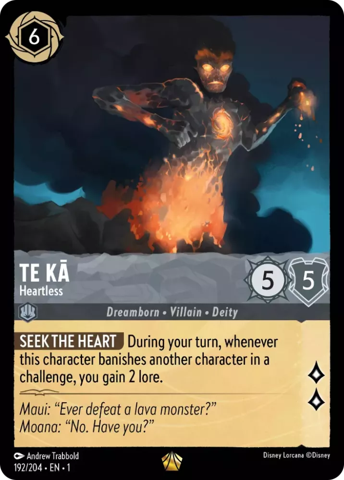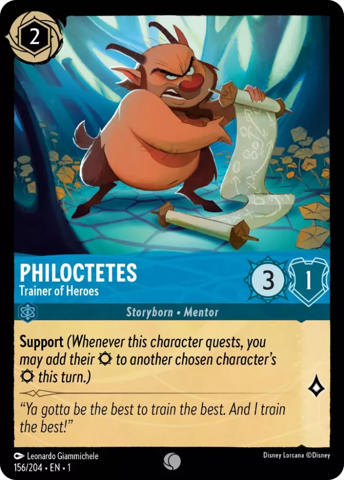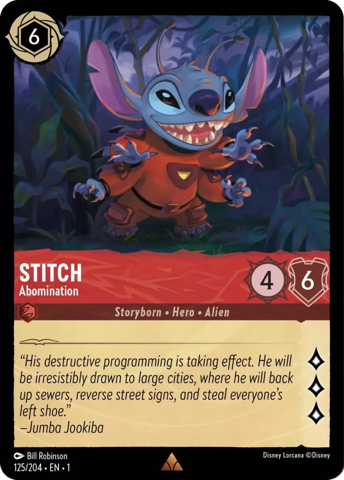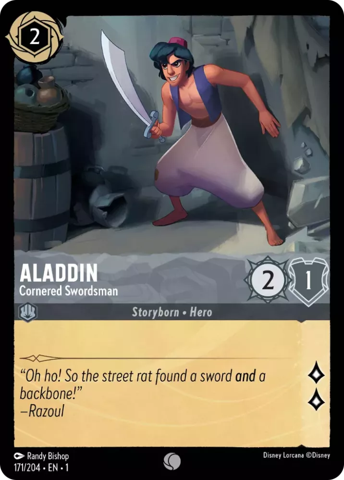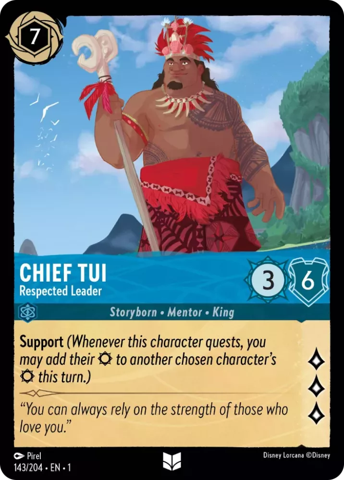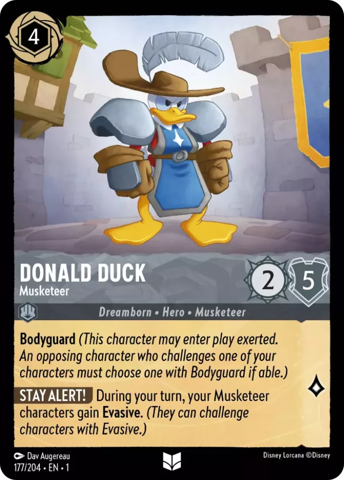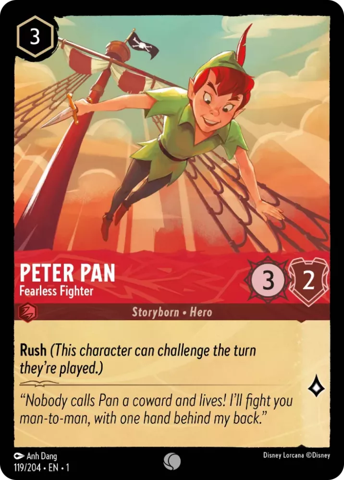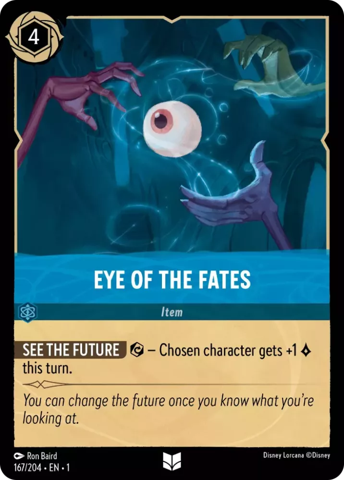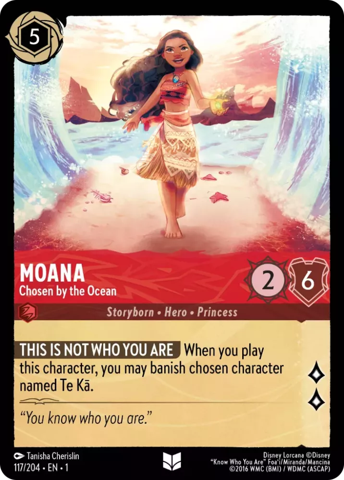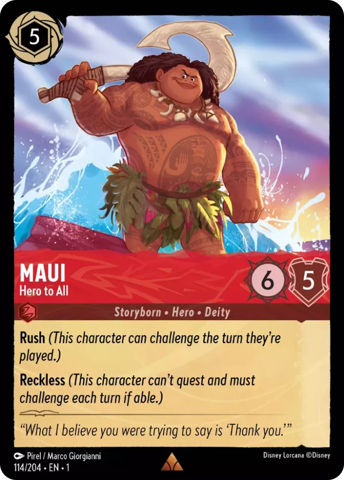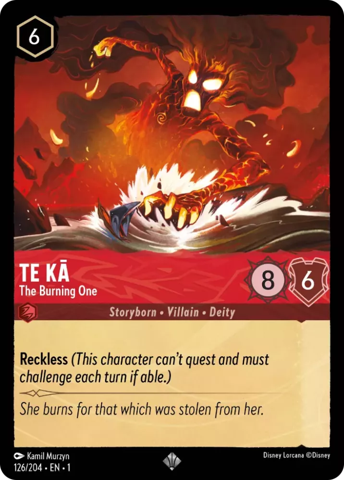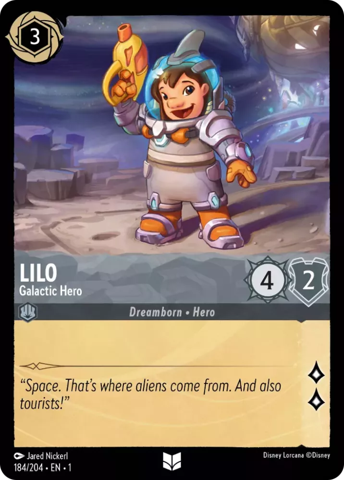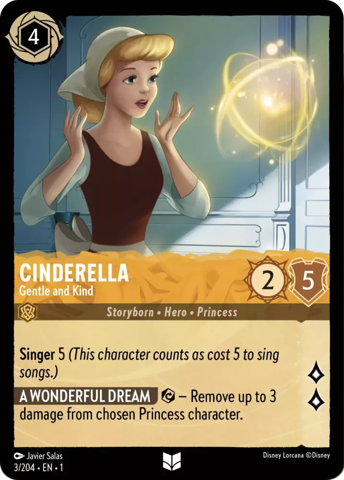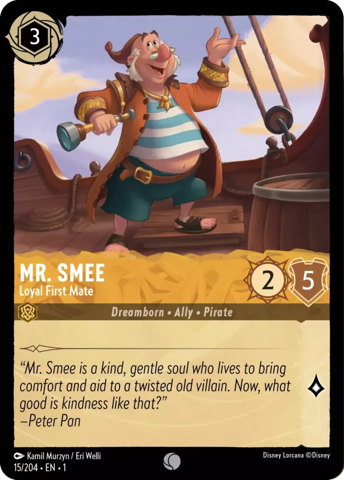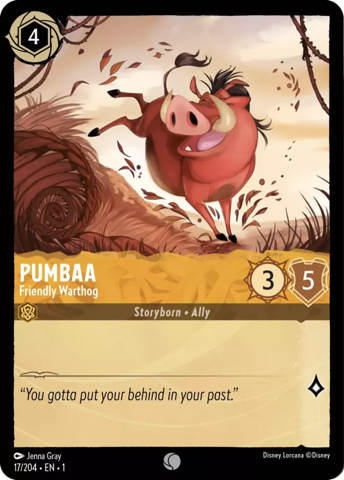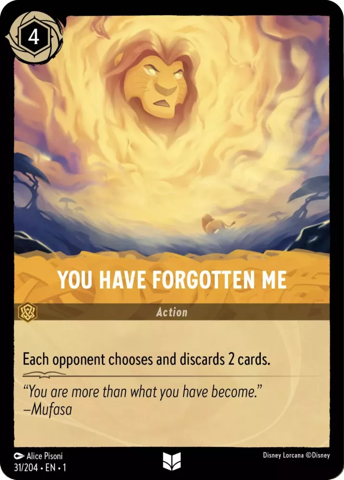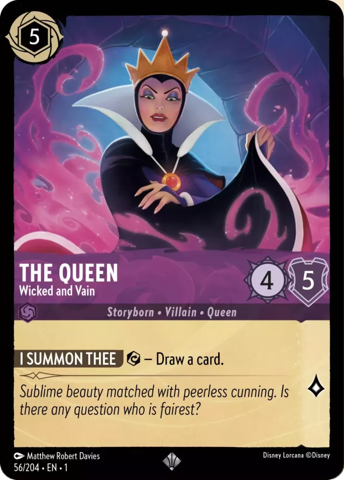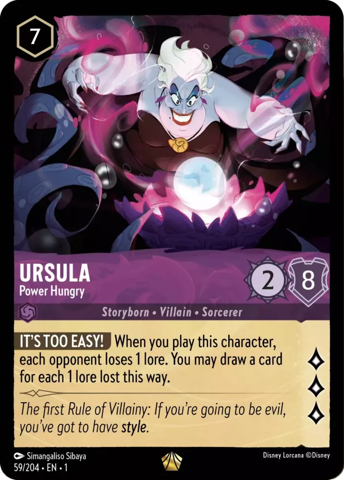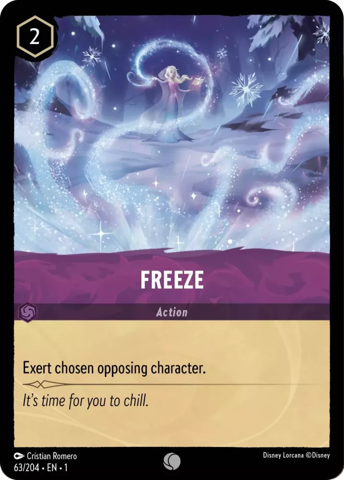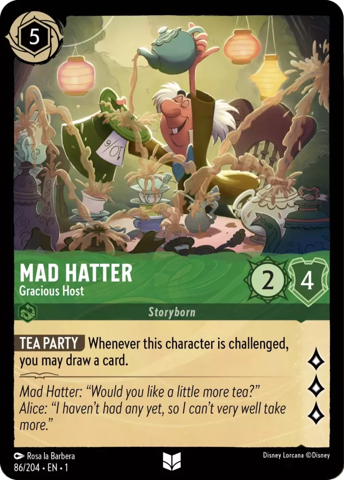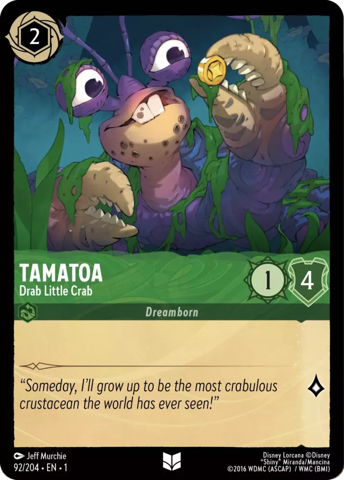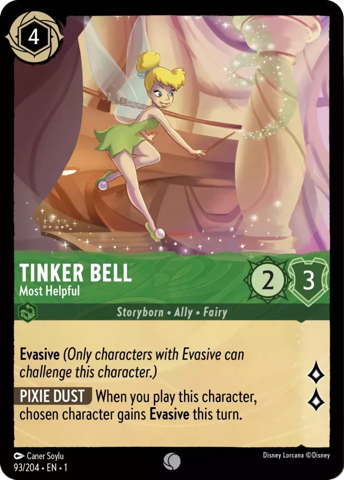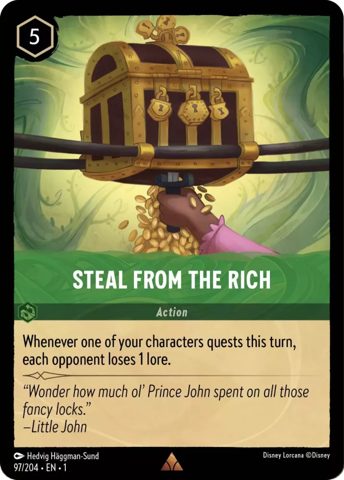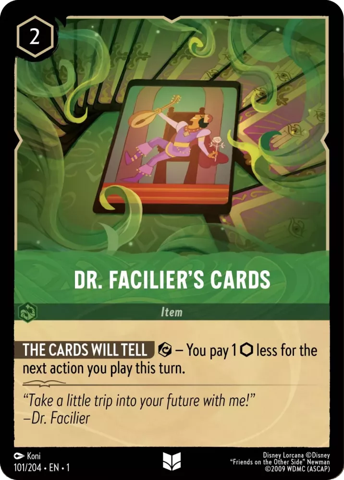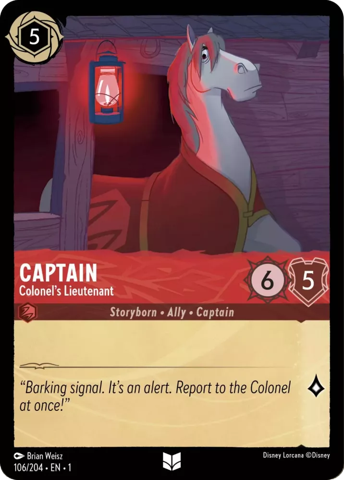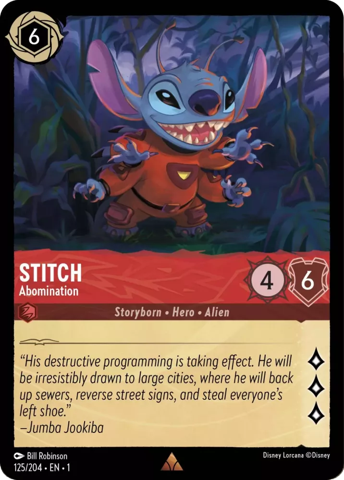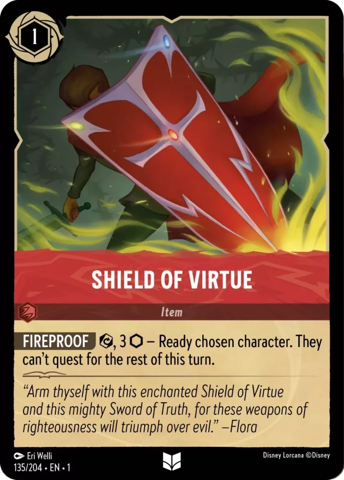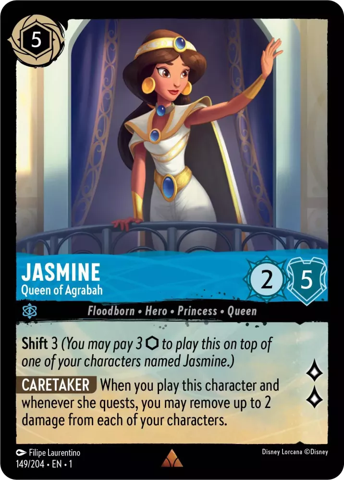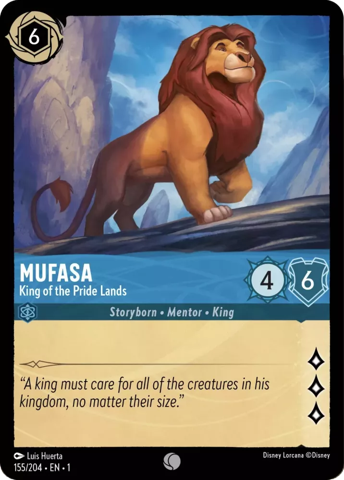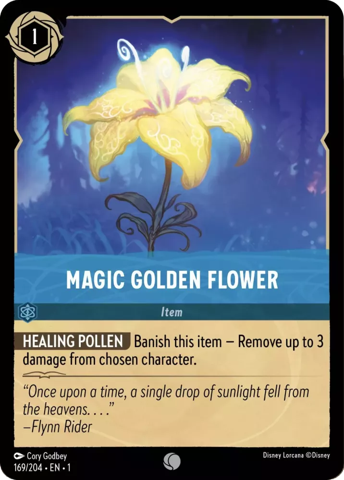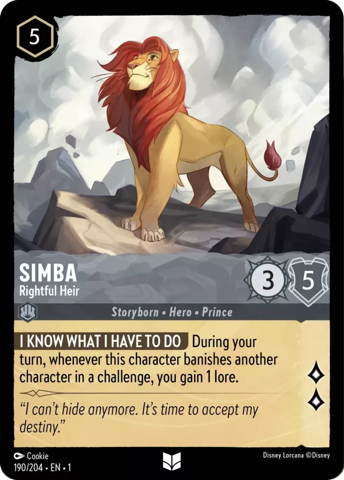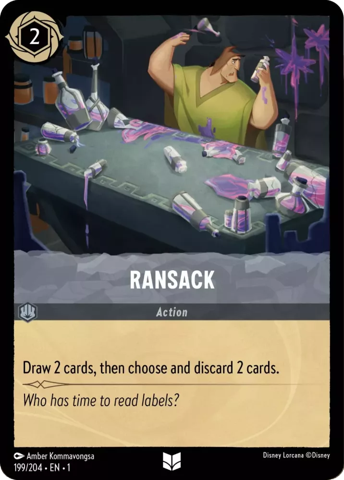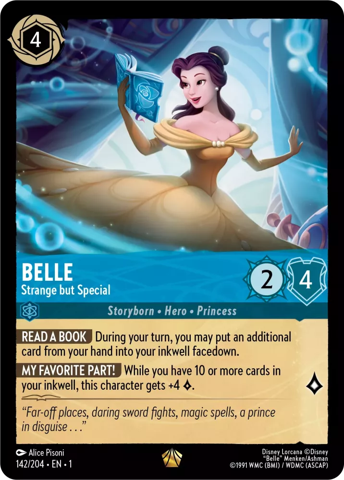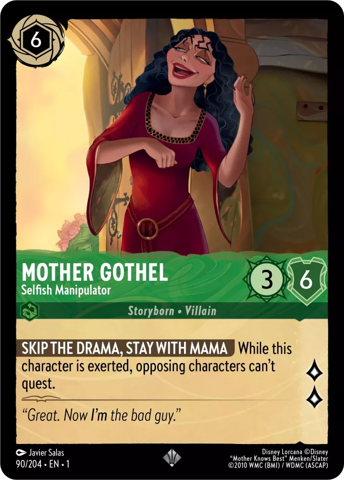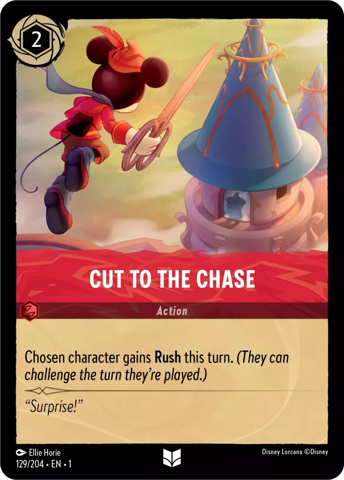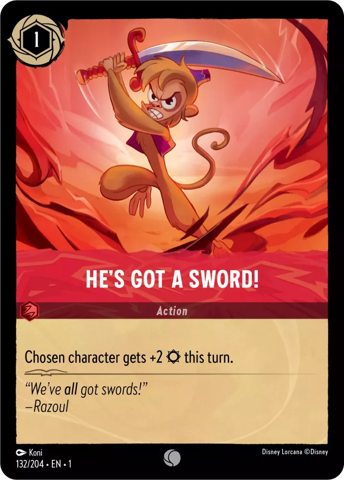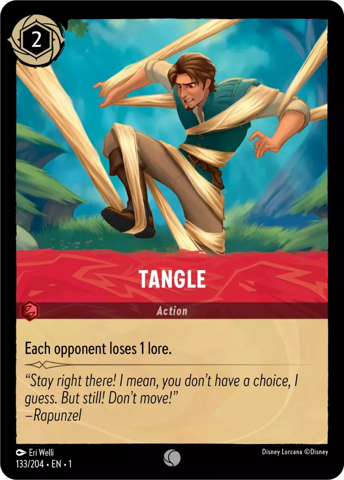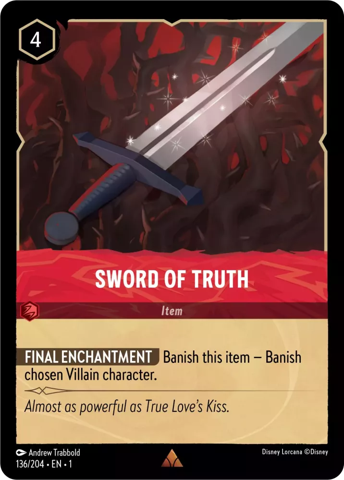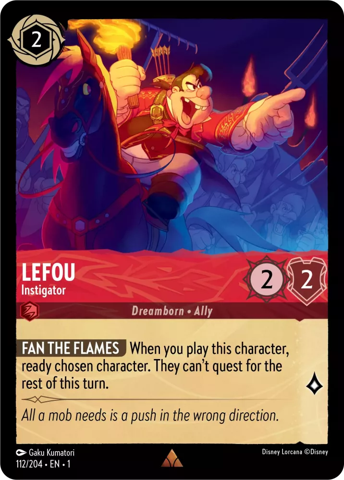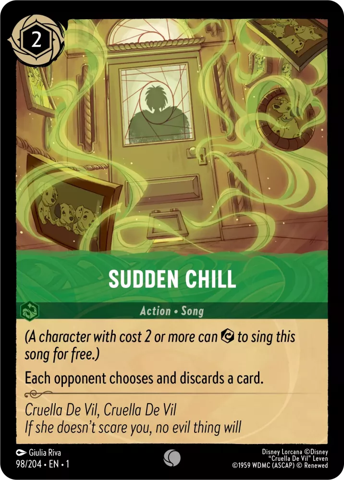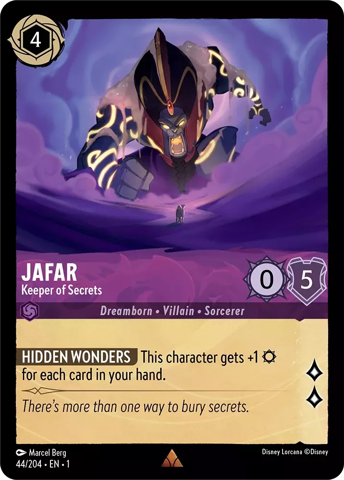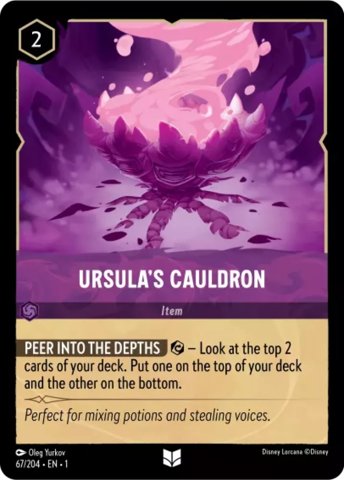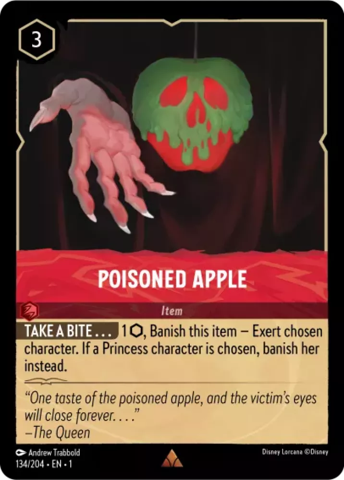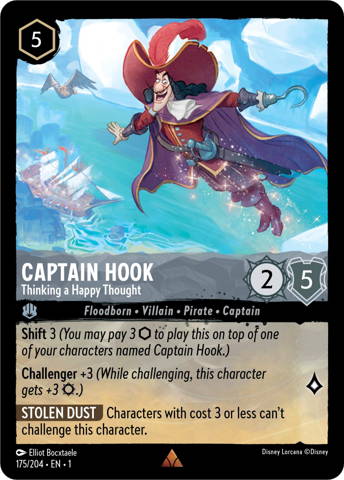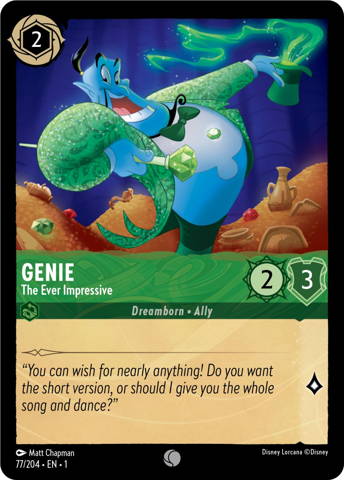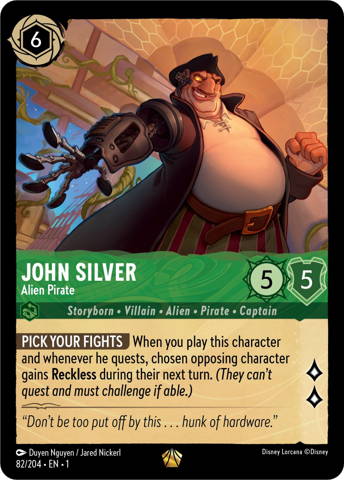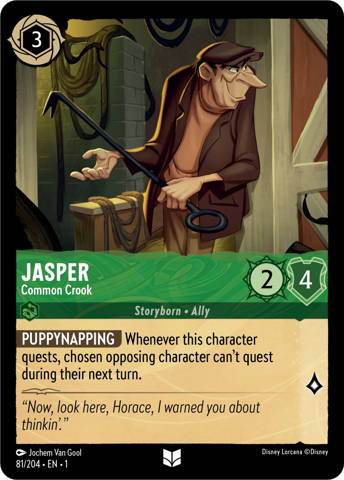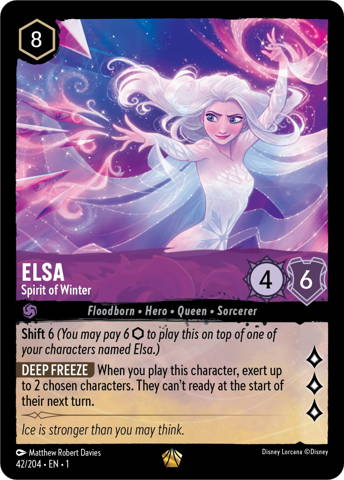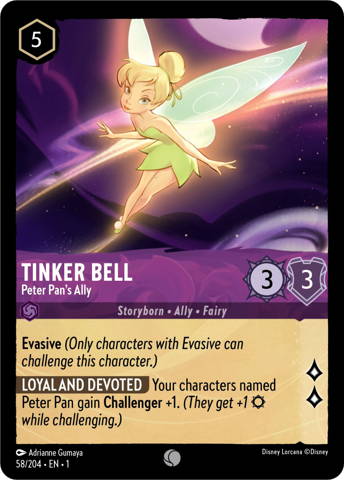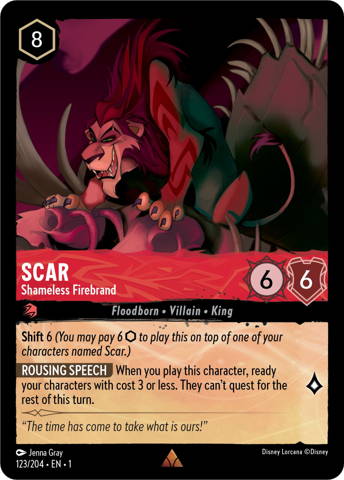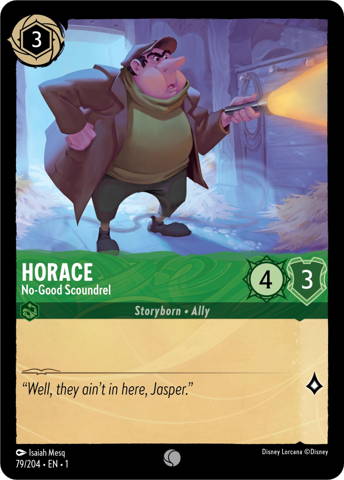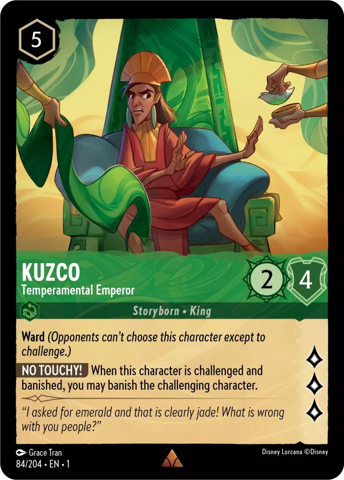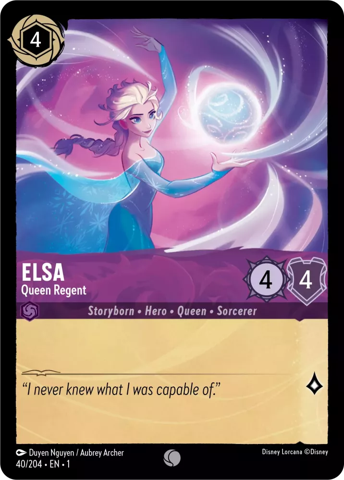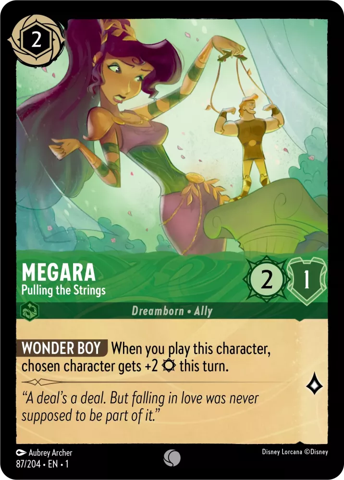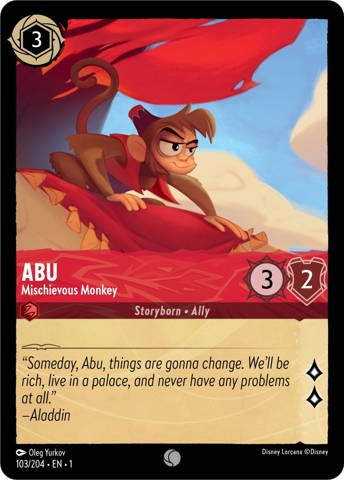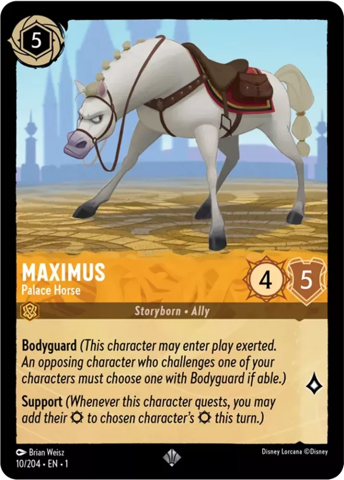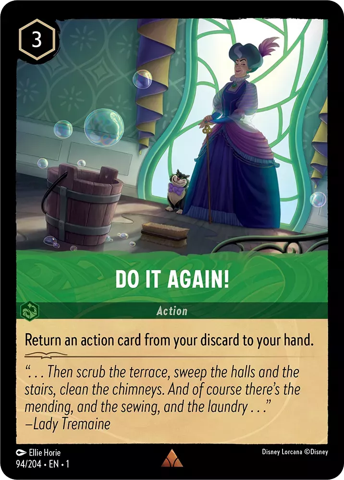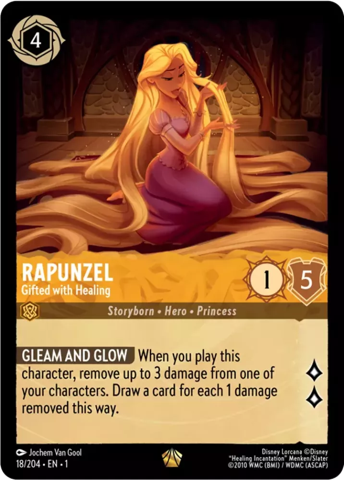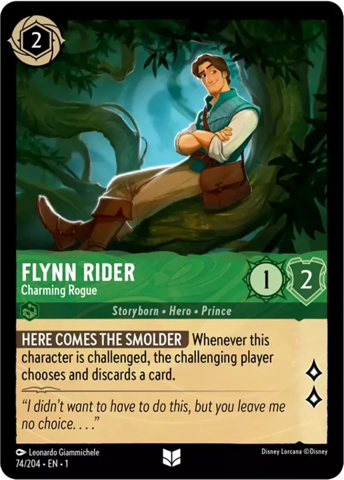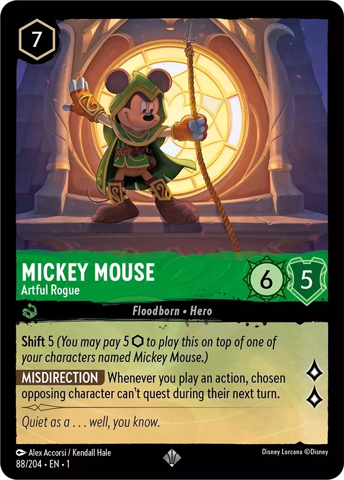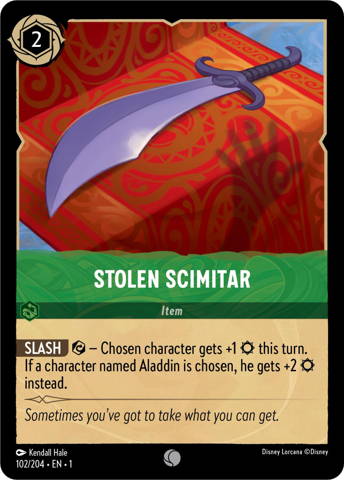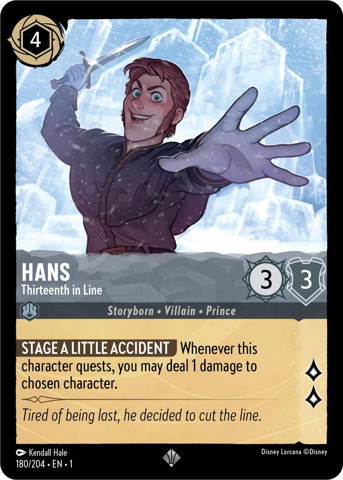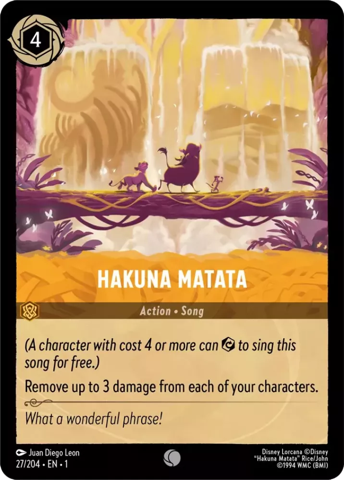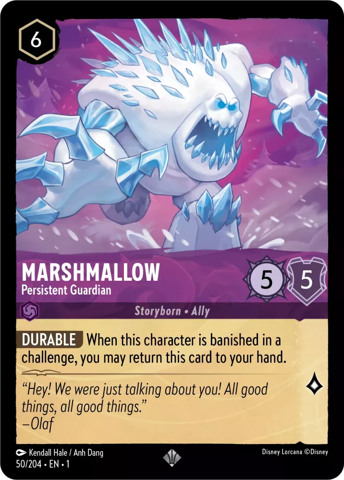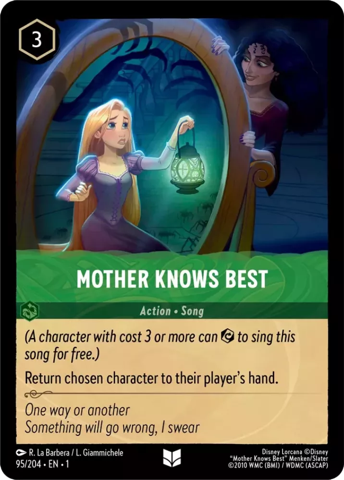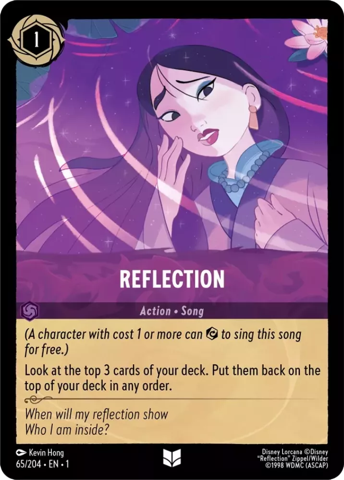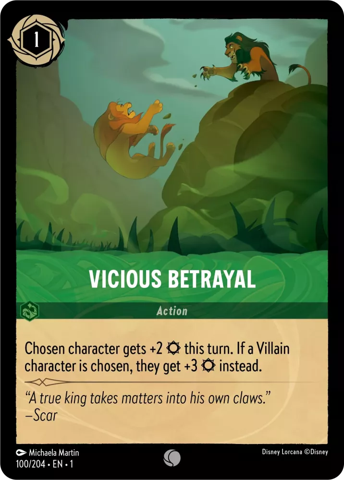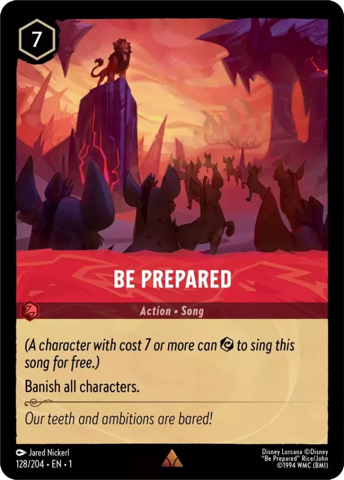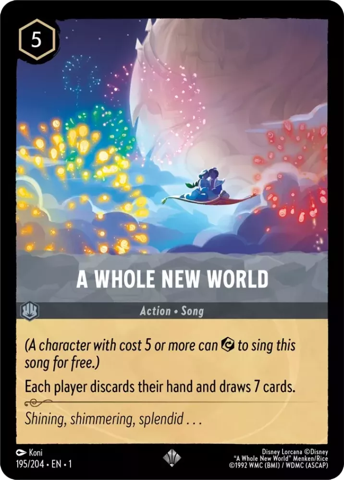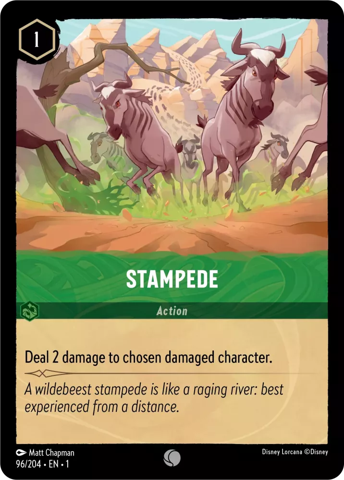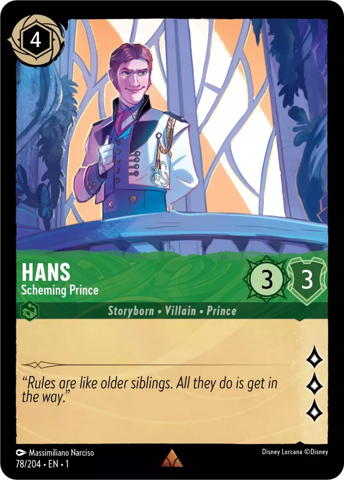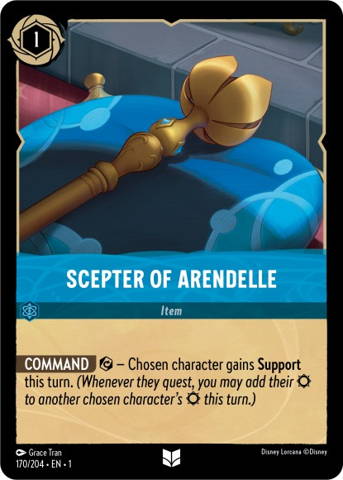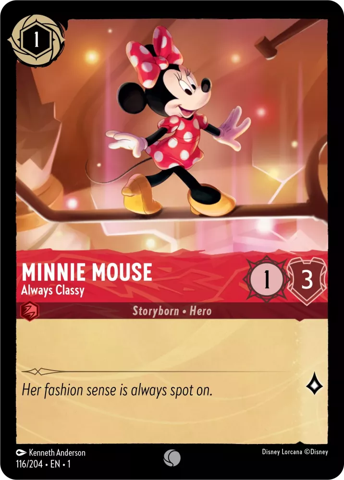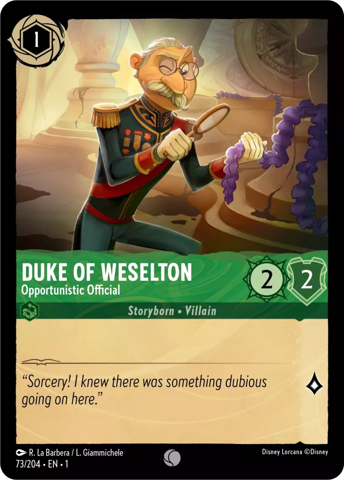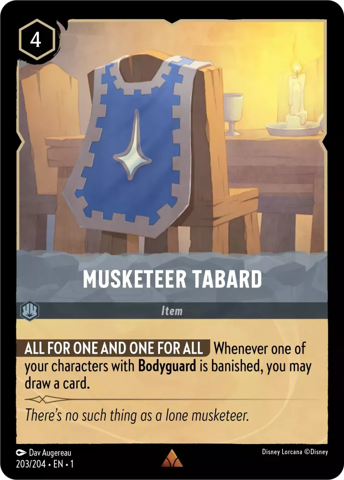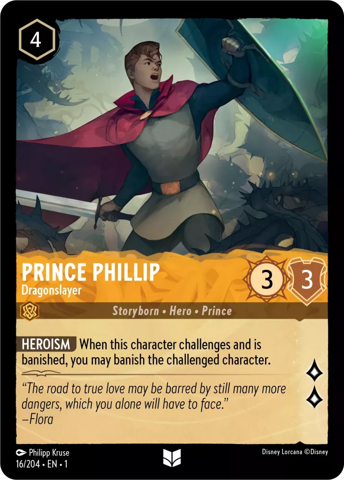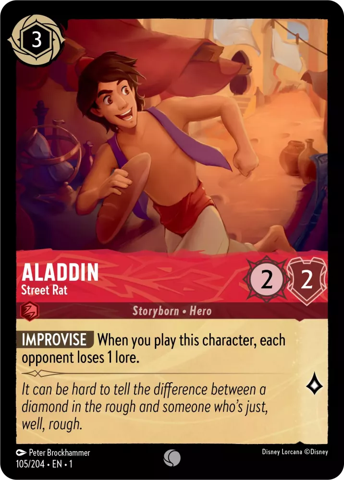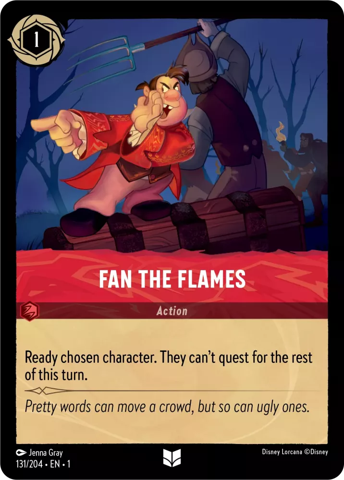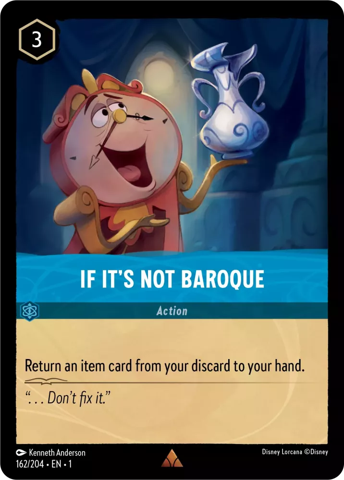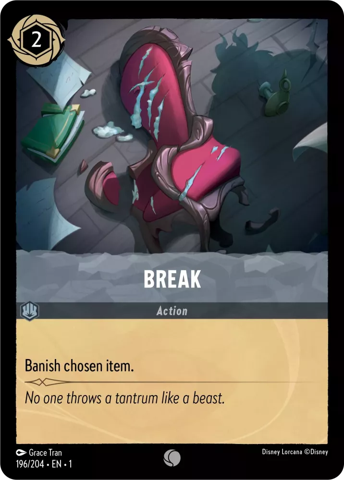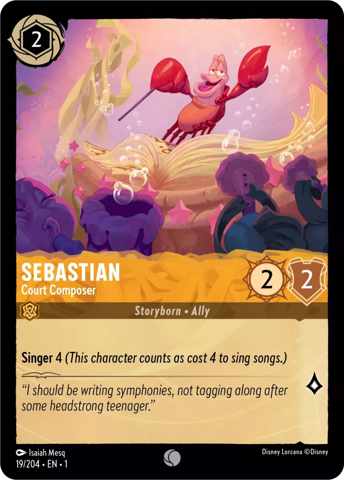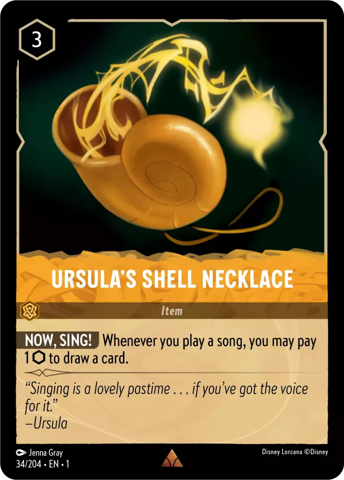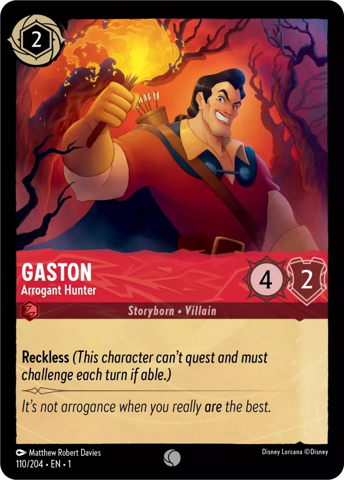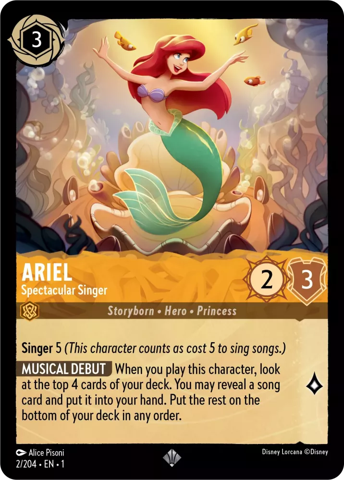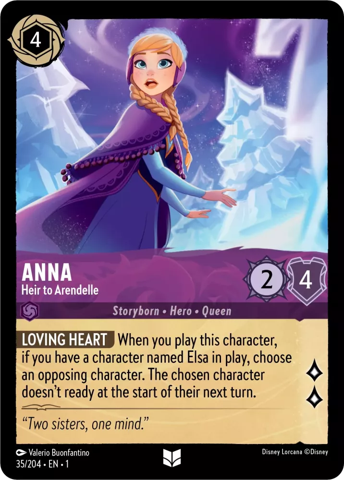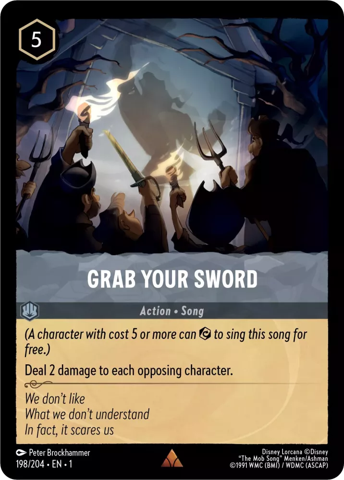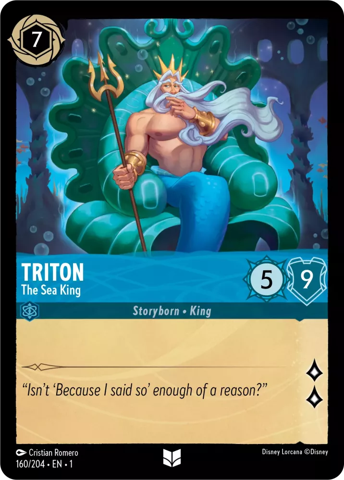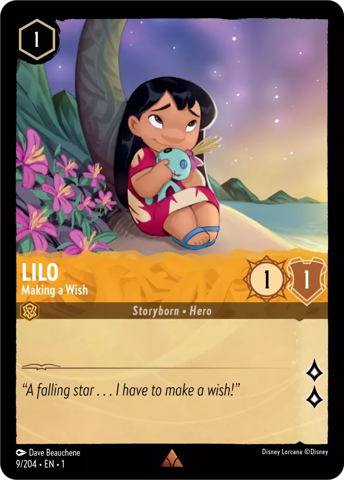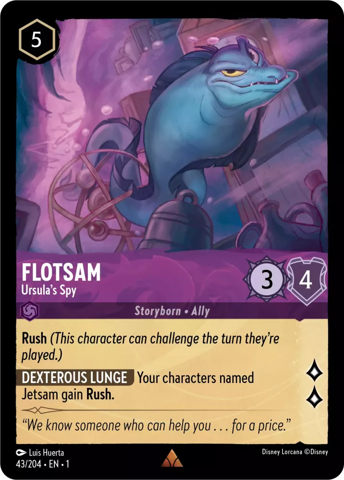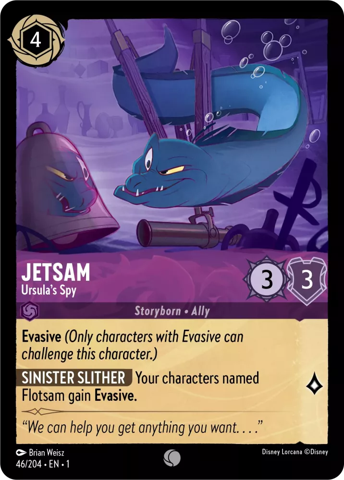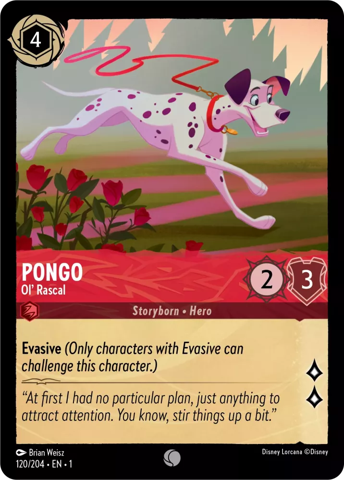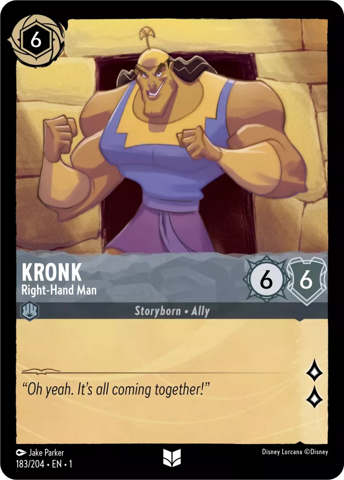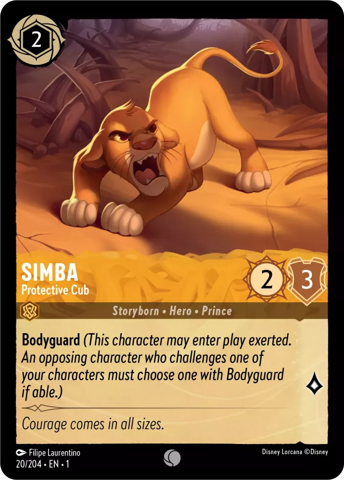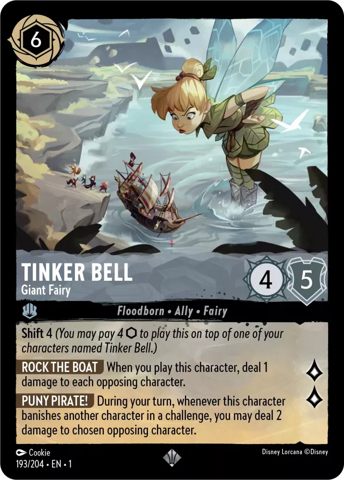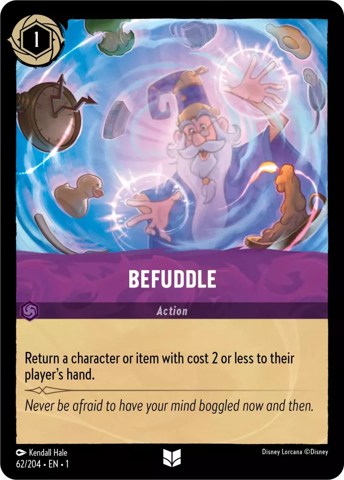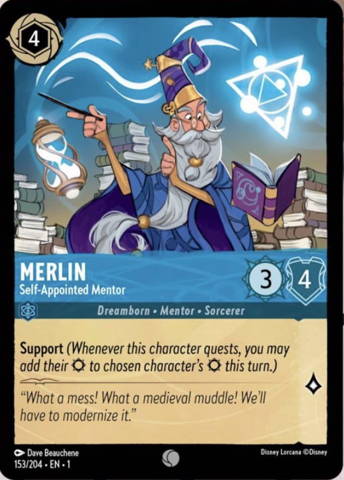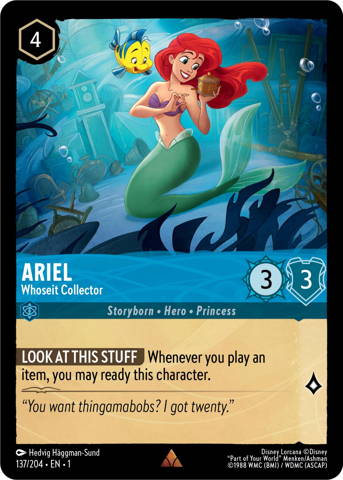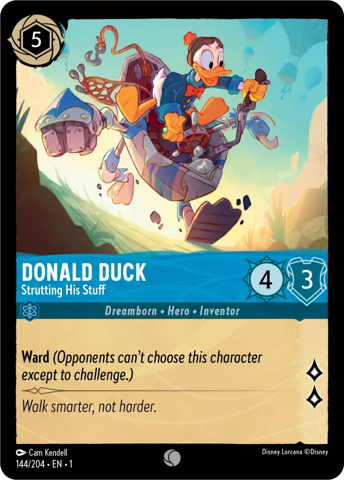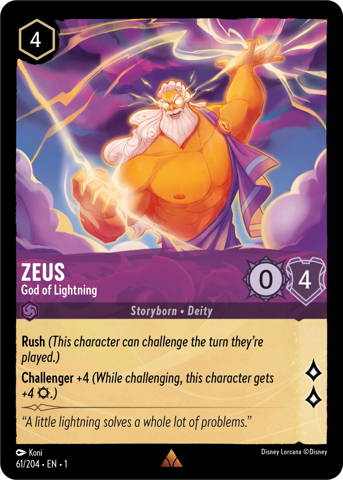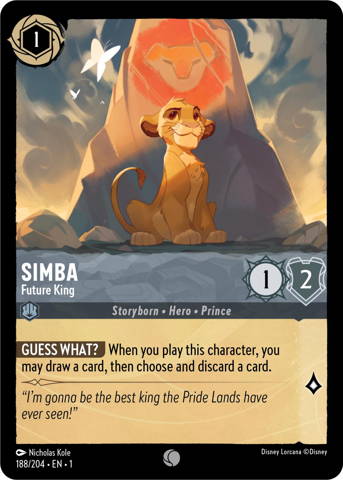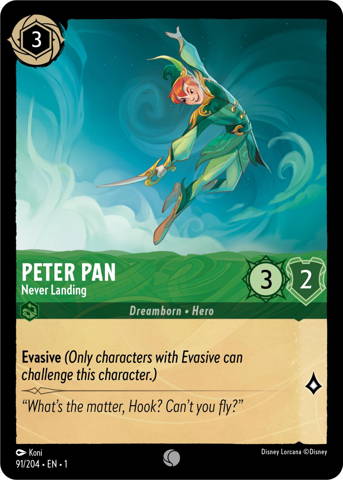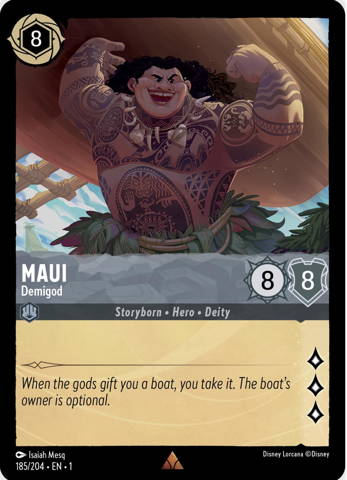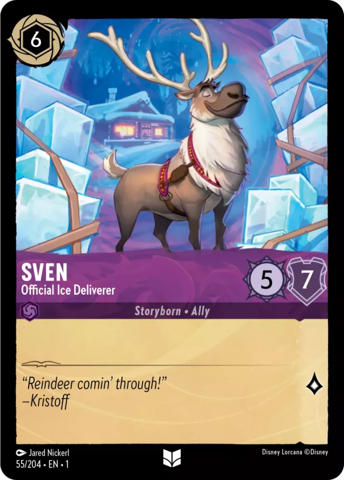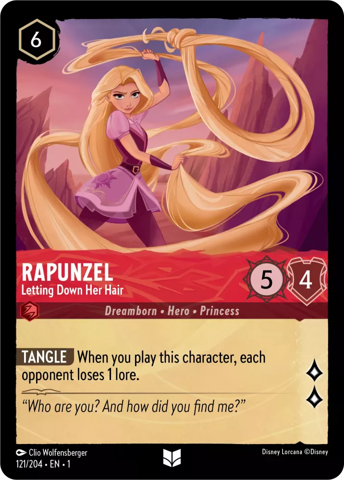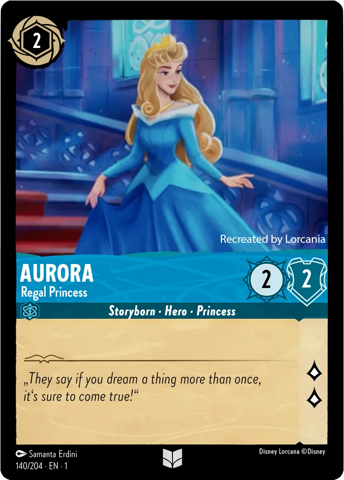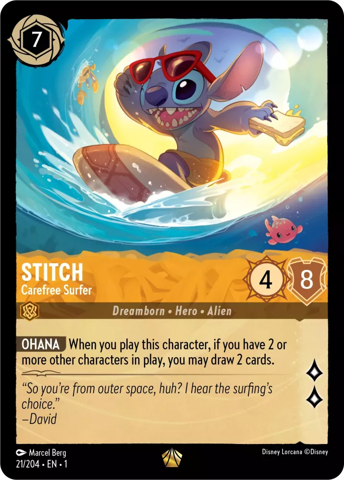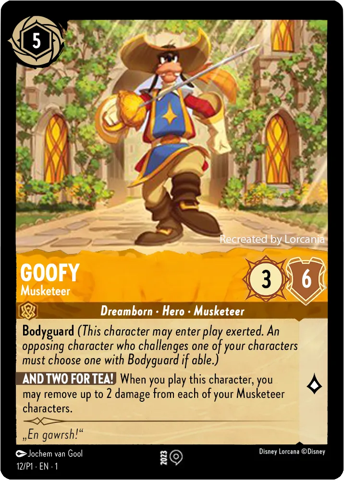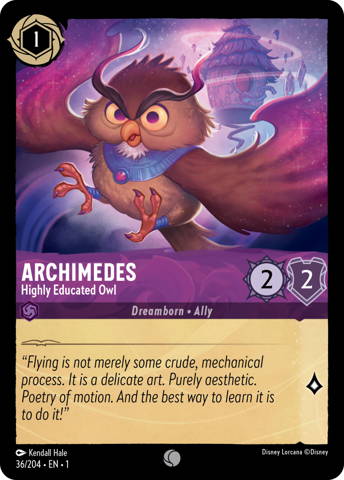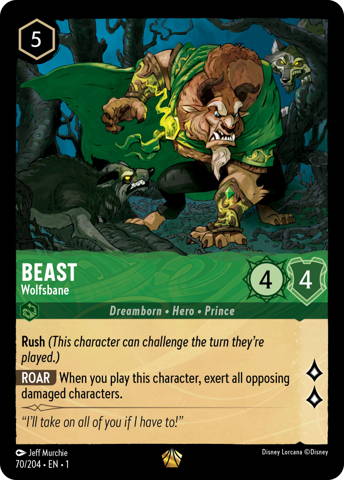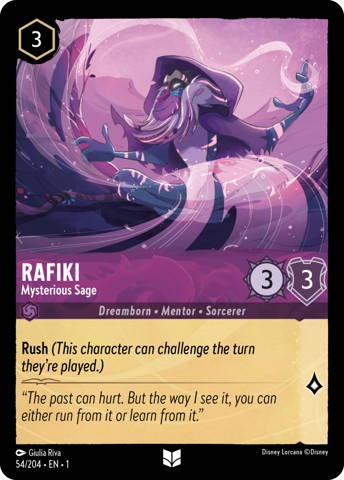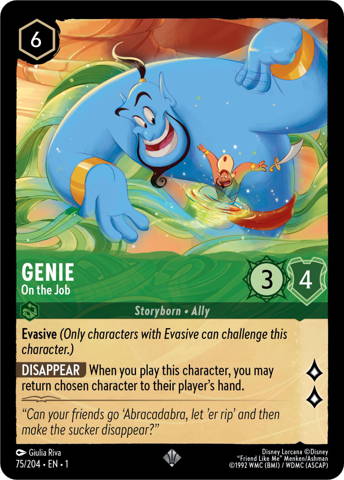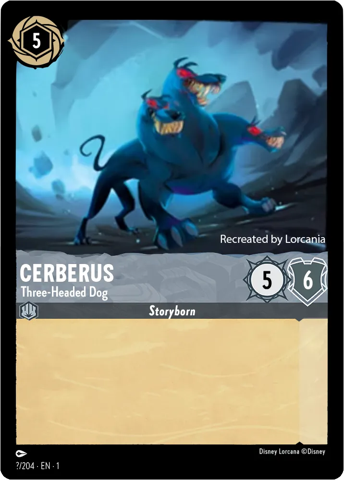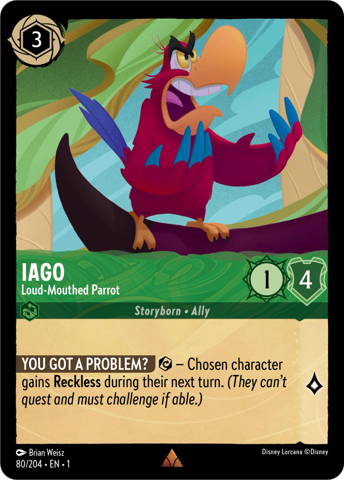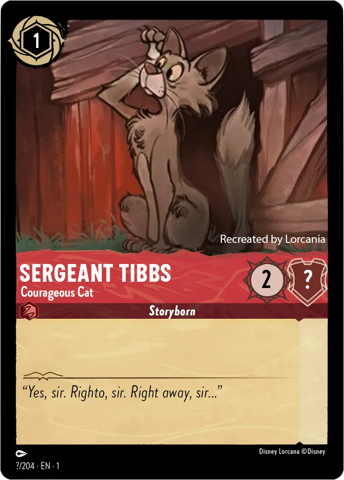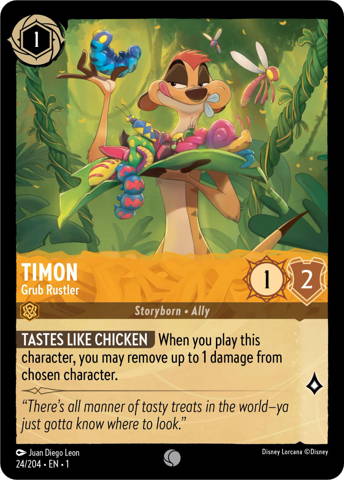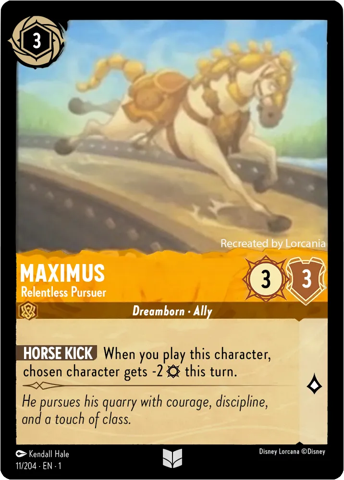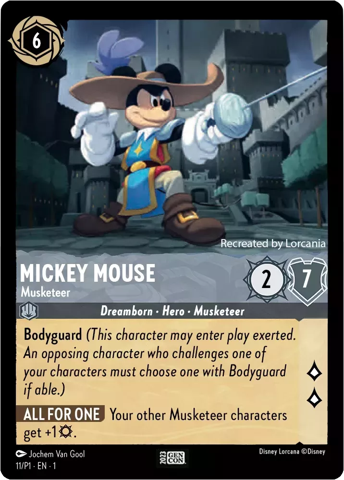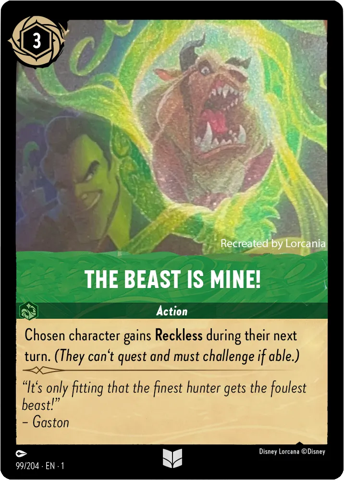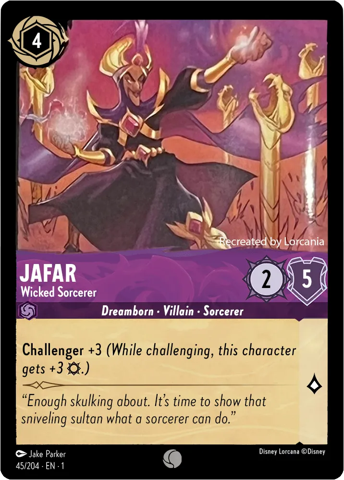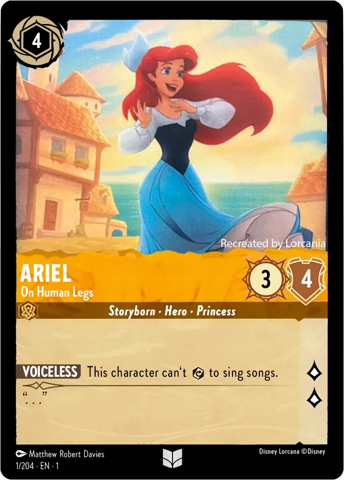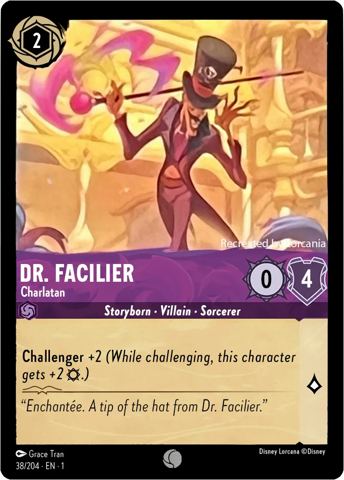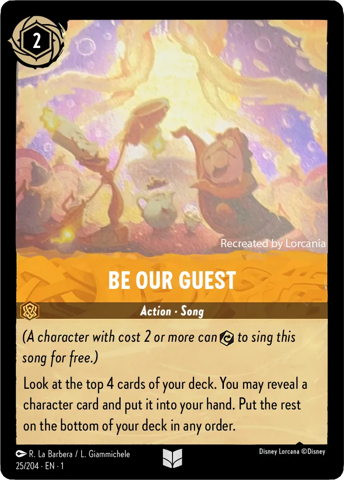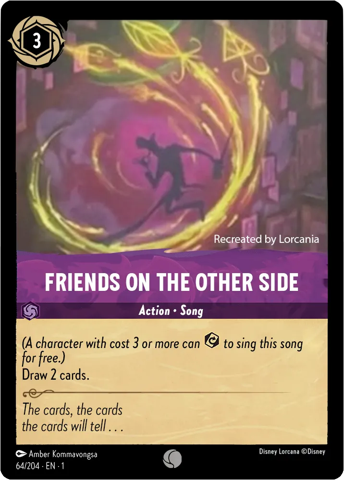 Friends on The Other Side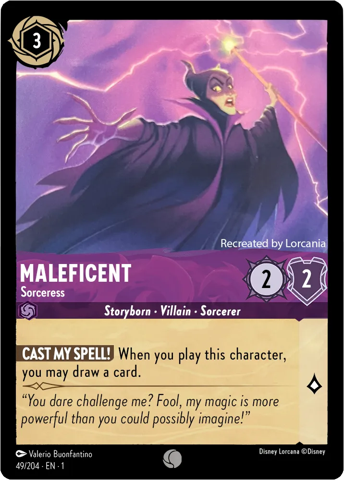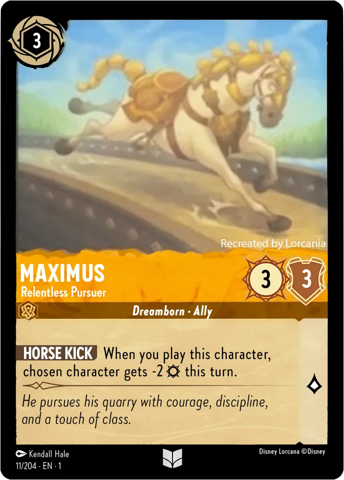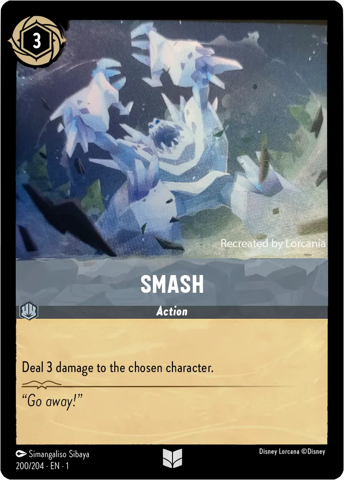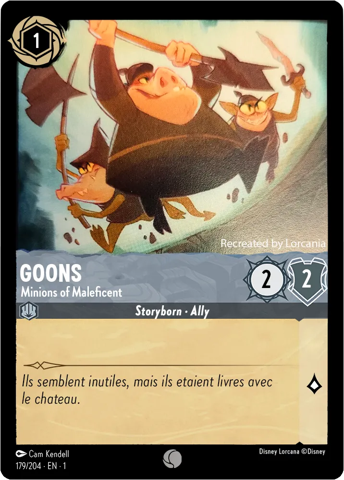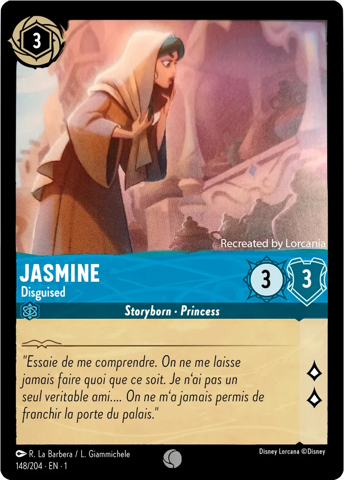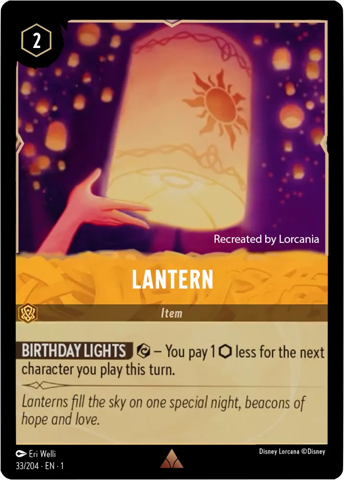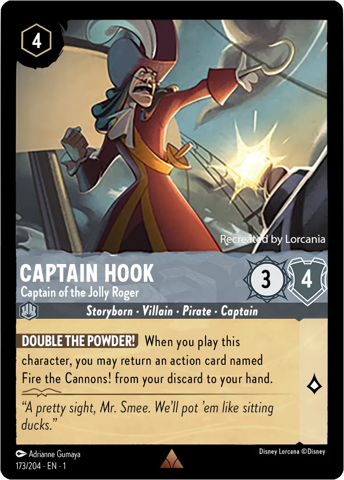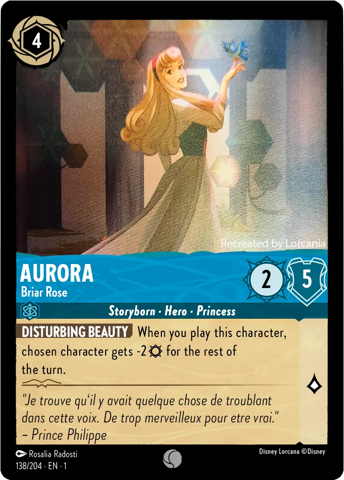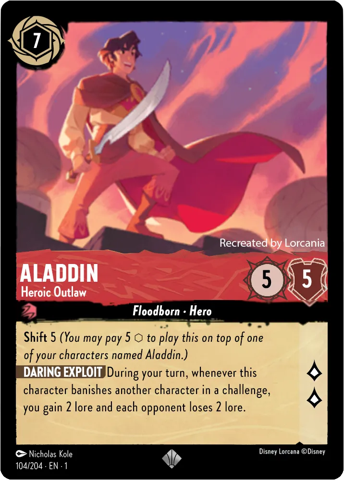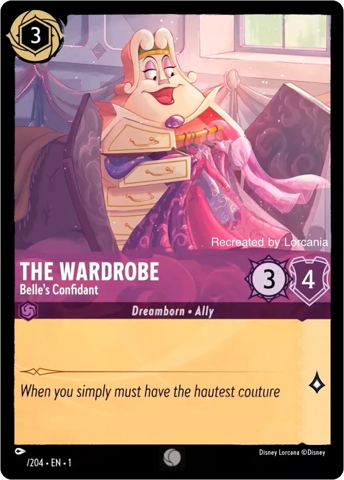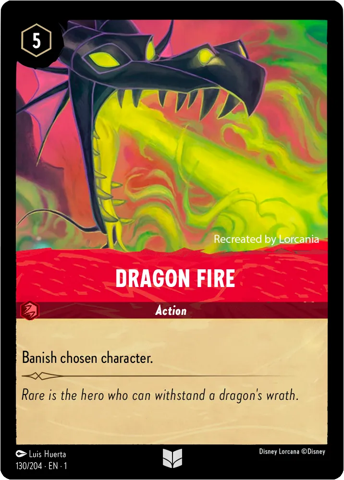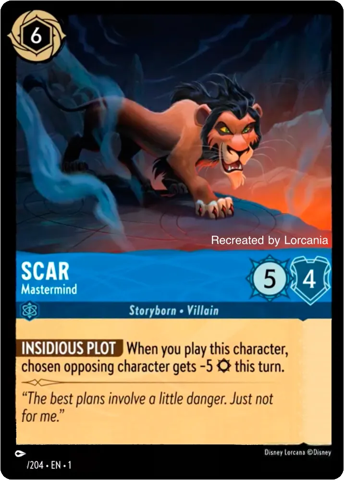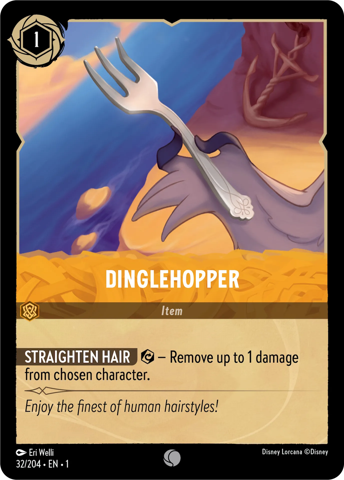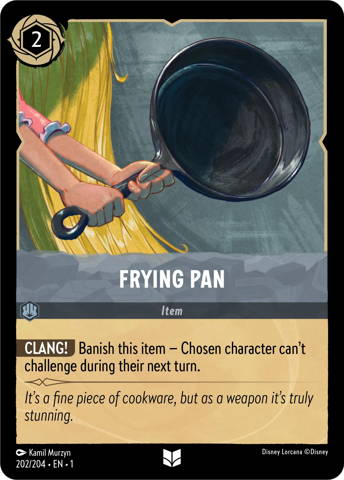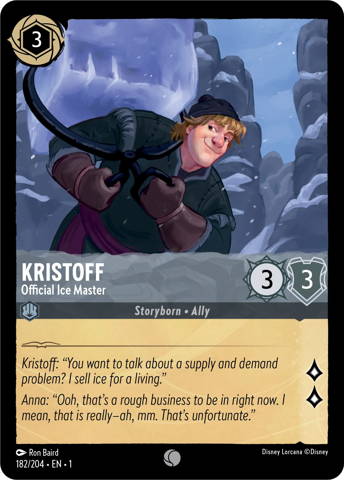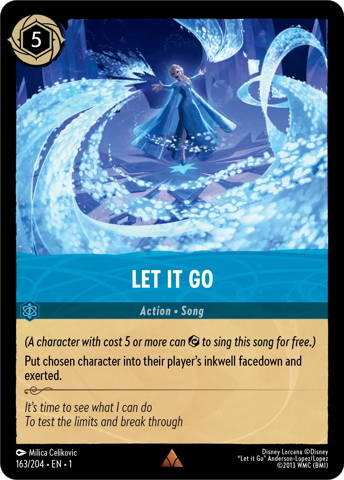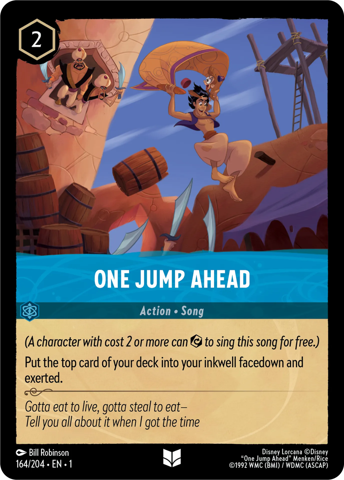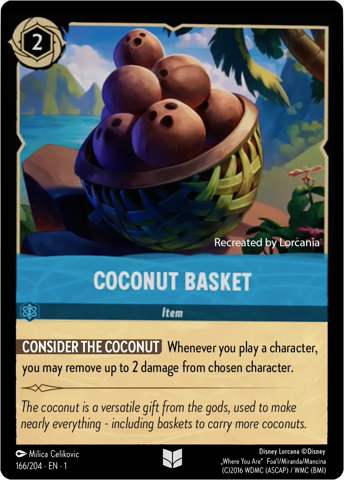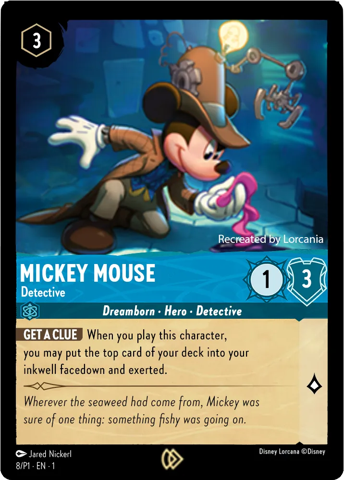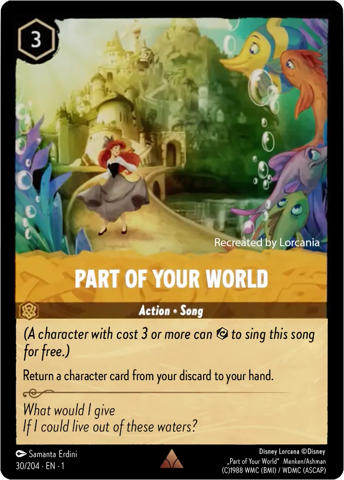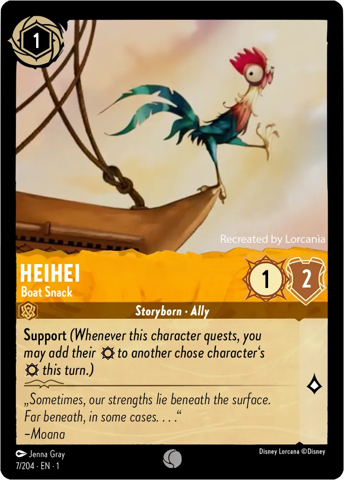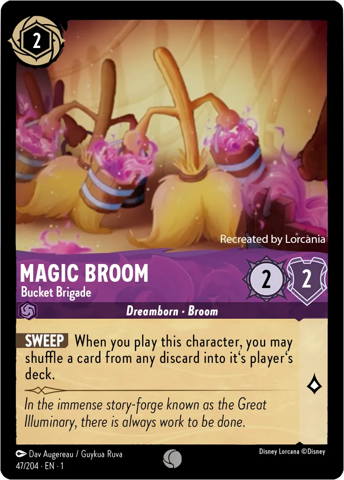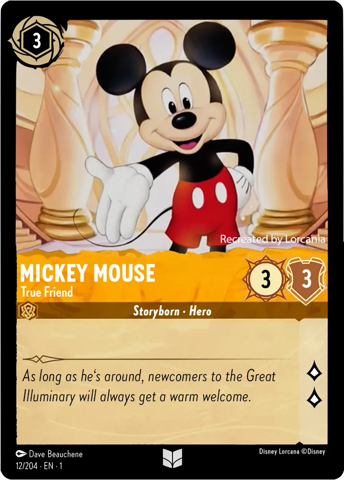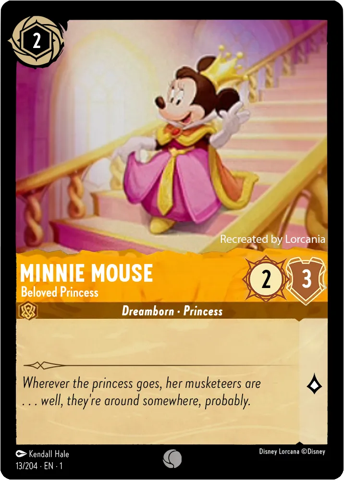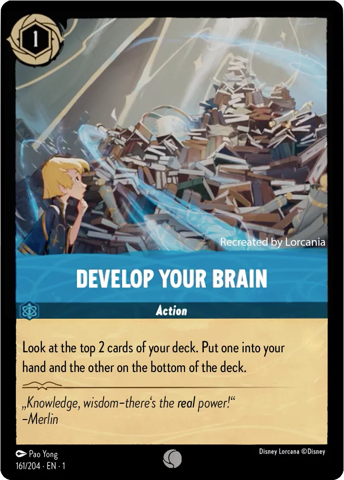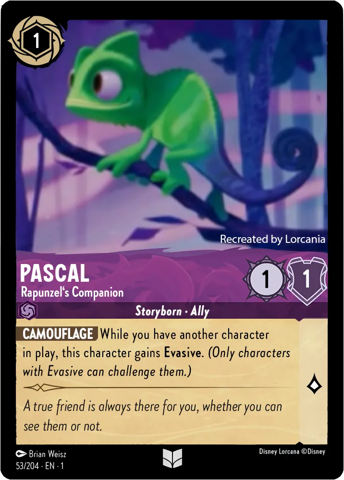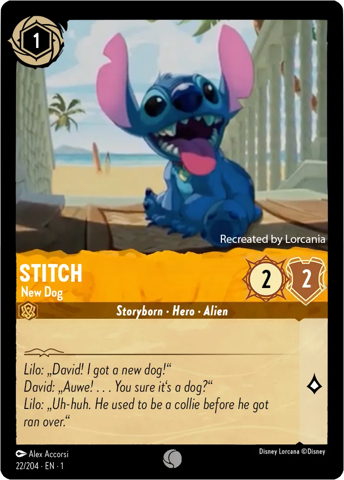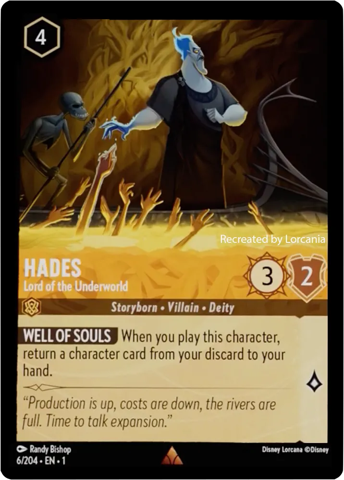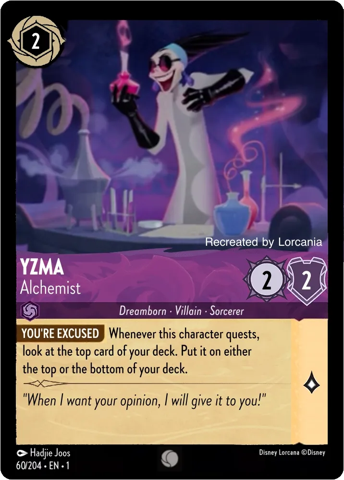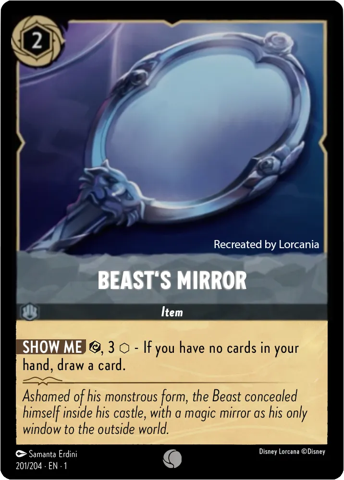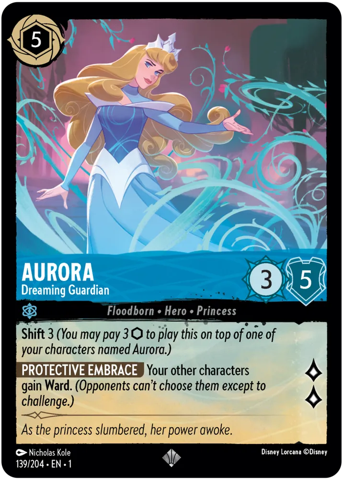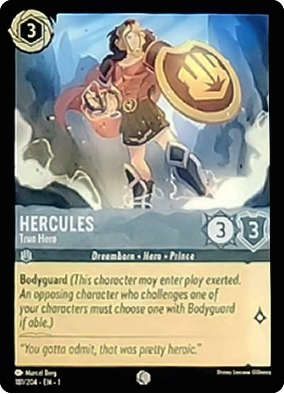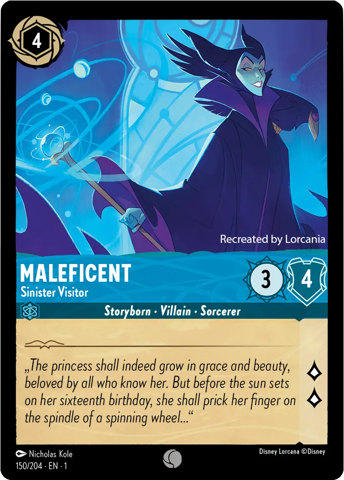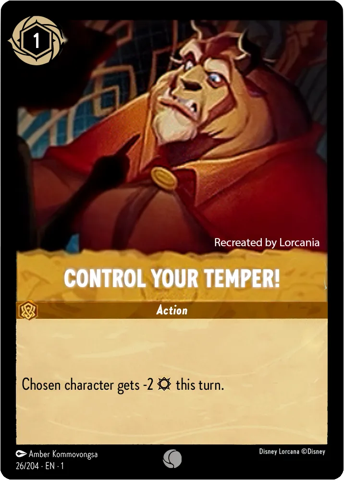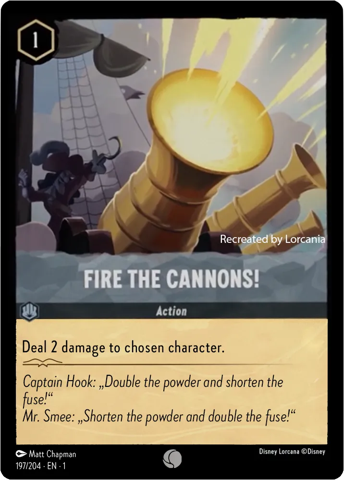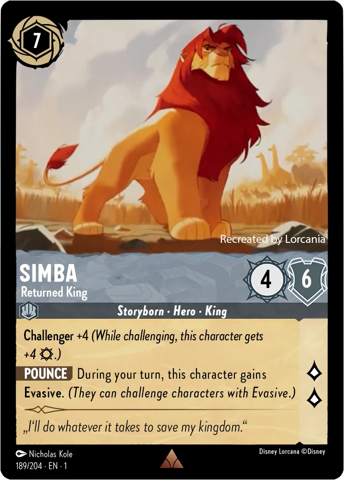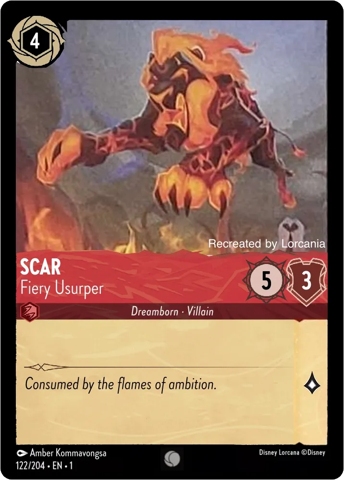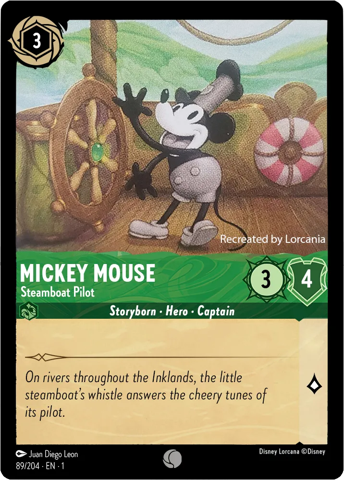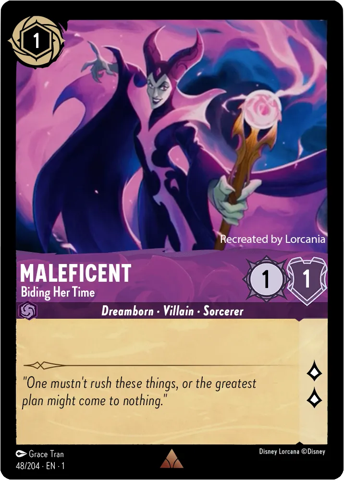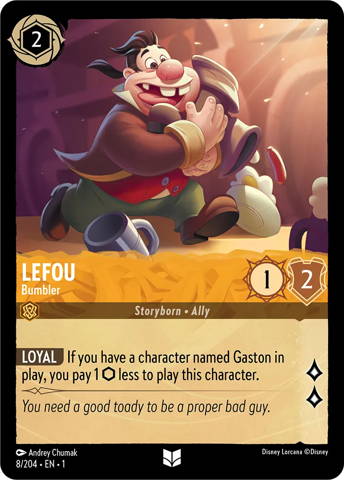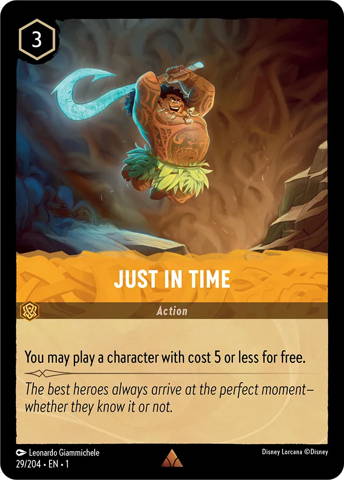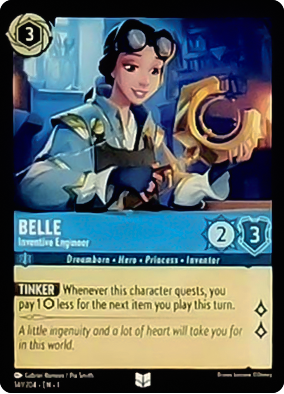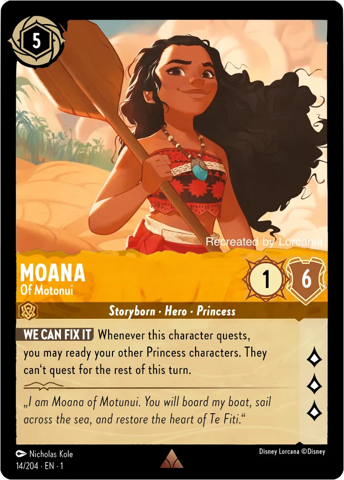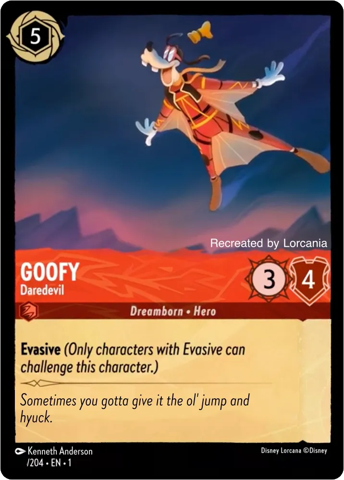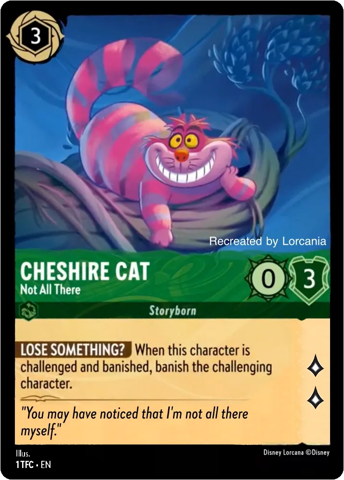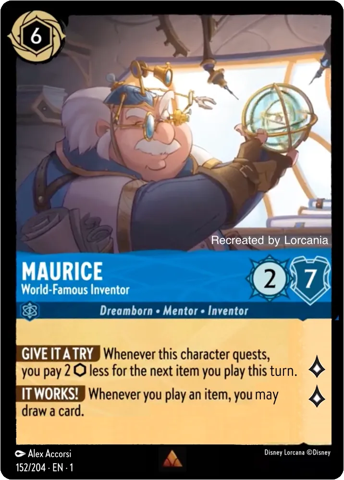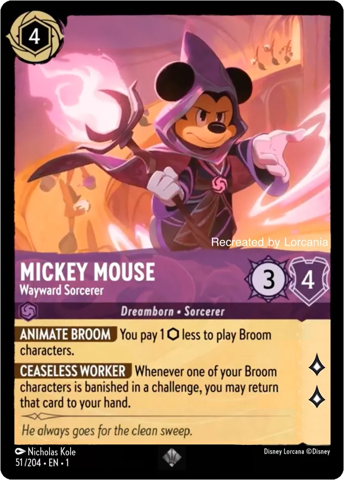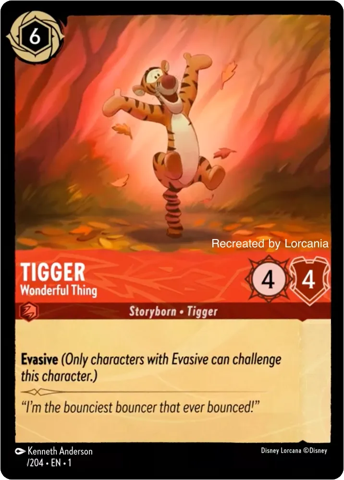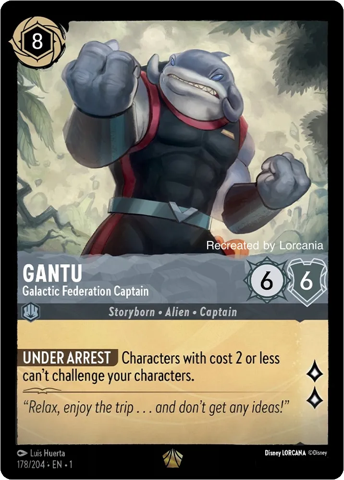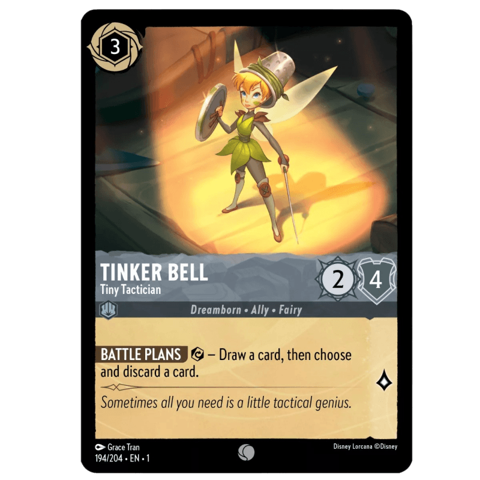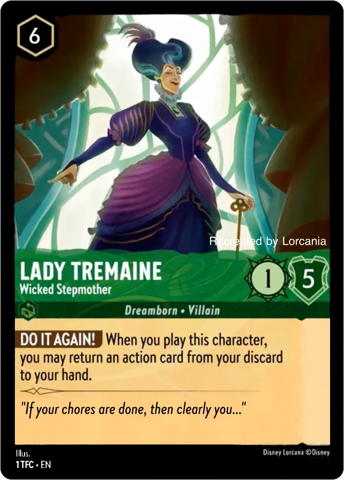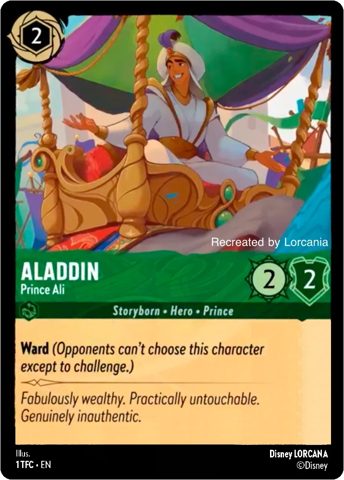 White Rabbit's Pocket Watch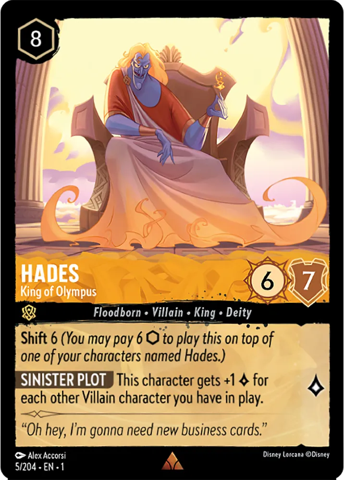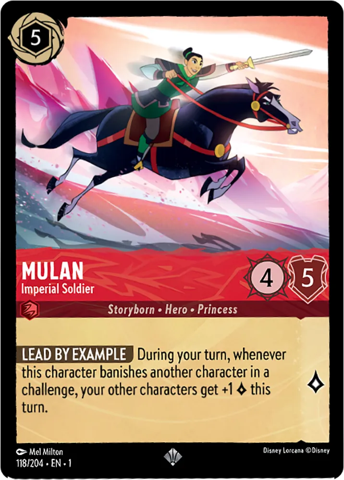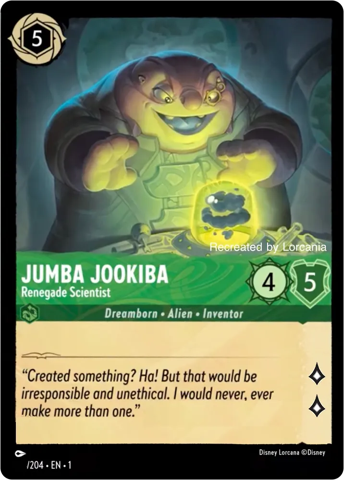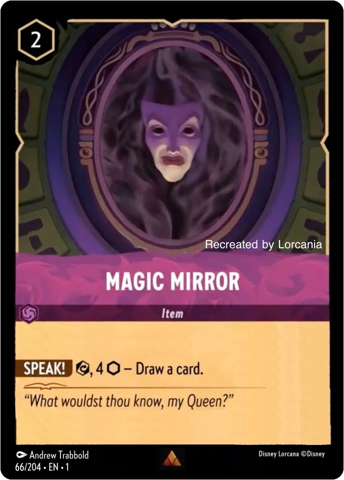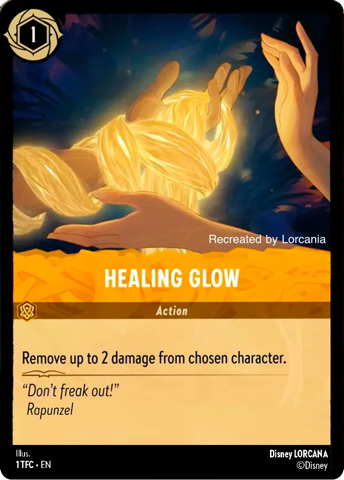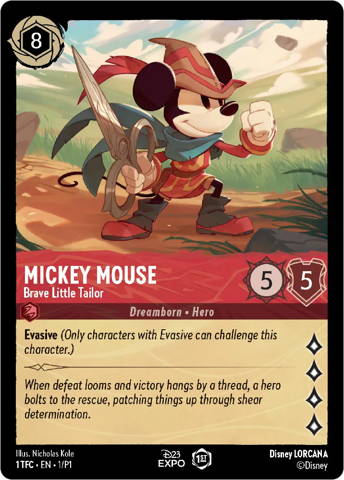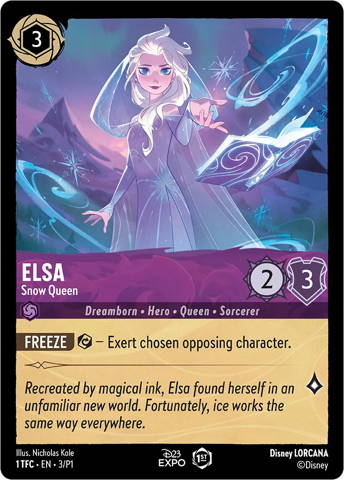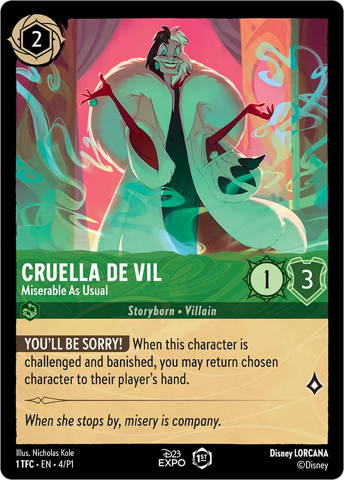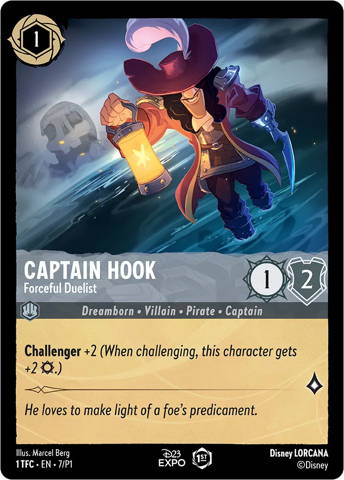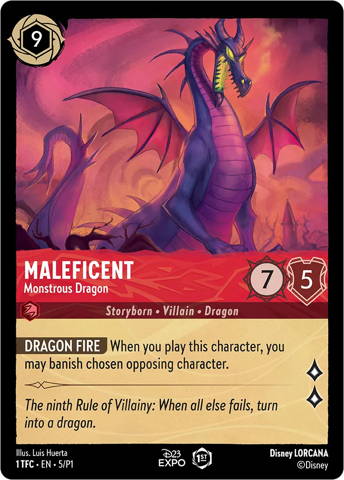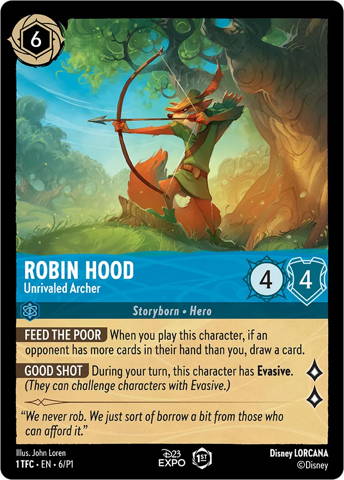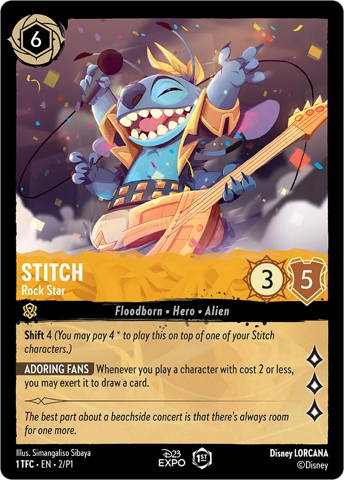 Thats all for the cards that have been spoiled so far. Follow along here are more cards are revealed each week! When it comes to Lorcana gameplay, everything we know so far has been what we can infer from the cards that have been spoiled. From what we do know, the mechanics and language used in Lorcana should make for an easy learn to play experience both for transitioning TCG players as well as new players.

We can expect to find out more about how to play Disney's Lorcana in the upcoming months as the mechanics of the game are slated to be revealed sometime in Spring 2023.
Lorcana official gameplay will begin in Local Game Stores on August 18th followed by a complete launch on September 1, 2023. At launch, Disney Lorcana: The First Chapter will be available in English, French, and or German, with plans to release four sets a year. Preorders for Lorcana: The First Chapter are available now at Card Shop Live! Get ahead of the game and preorder your Lorcana products today.
Lorcana Gameplay Spoilers
In early Spring 2023, a fleet of information was spoiled about Disney's Lorcana gameplay. Here is all the information that Ravensburger has released so far.
As an llumineer in the wondrous realm of Lorcana, you'll wield magical ink to summon new versions of Disney characters and items, which are called glimmers. These glimmers - some familiar, some fantastic—will help you as you race across Lorcana to find and collect missing pieces of lore.
Disney Lorcana is a strategy card game where each player makes their own deck before the game starts, and the decks aren't mixed together. You can play with one of the available ready-to-play decks, make changes to one of those decks, or build a deck that's entirely your own!
In a game like this, cards can allow you to do things that aren't normally a part of every turn. If a card's text ever contradicts the game rules, follow what the card says.
Lorcana decks can be comprised of three types of cards - actions, items and characters.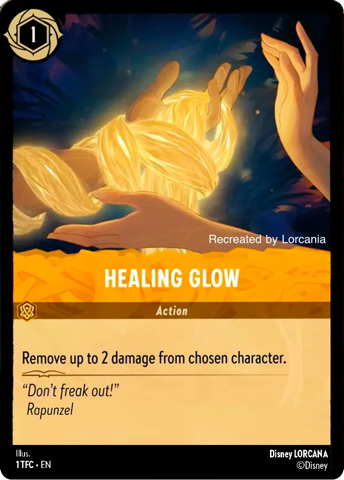 Actions give you a one-time advantage and then are discarded.
Item glimmers stay in play when you play them and give you special abilities during the game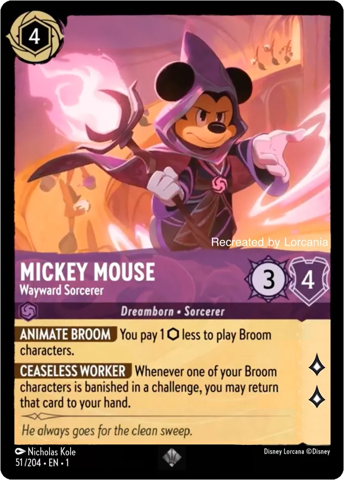 You'll send character glimmers on quests and into challenges. Some have special abilities.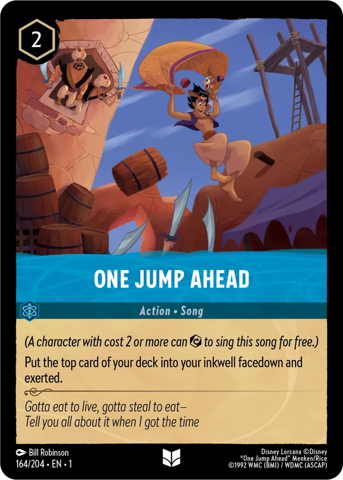 Songs are a type of action and you can play one just like any other action: by playing its cost and resolving its effect. But that's not your only option - some characters can sing the song for you, so you don't have to pay the ink!
Illumineers use six magical inks to summon glimmers of Disney characters. Each type of magical ink gives the glimmers different qualities. Usually this means expressing or exaggerating qualities already present in the original character, but it can also mean "theming" the characters with new roles and skills. These six Inks are further explained below.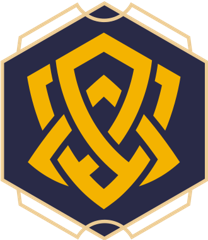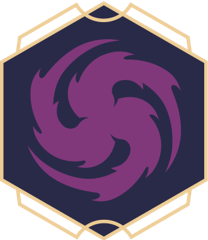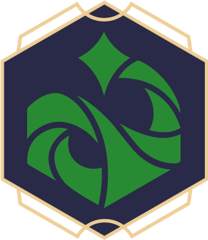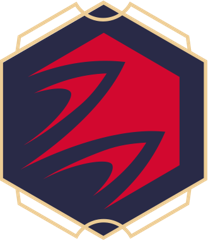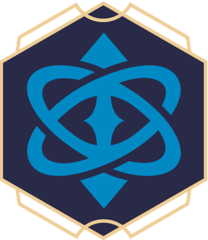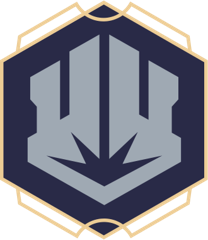 Amber: Amber glimmers are purposeful. Patient and dedicated, they're able to pursue causes and ambitions with single-minded persistence. They often work within communities, either from above as a leader or from within as a healer, bodyguard, or just a loyal follower.
Amethyst: Amethyst glimmers are wondrous, for this is the otherworldly ink of sorcerers, sages, animated objects, and other glimmers who use their special powers to achieve their aims. They are incredibly powerful when they have access to their amazing abilities but may land in trouble if they're stripped of those or tap into power they can't control.
Emerald: Emerald glimmers are flexible. Gifted with the ability to adapt to changing circumstances, they are never caught off guard. Quick-thinking but not necessarily book-smart, they navigate their environment—whether physical or social, natural or artificial—with ease.
Ruby: Ruby glimmers are daring. They use their speed and bravery to defy the odds. They are often warriors, explorers, and daredevils.
Sapphire: Sapphire glimmers are intellectual. Intelligent and creative, they excel at strategy, invention, and the arts. They can almost always know something, plan something, or invent something that will win the day.
Steel: Steel glimmers are strong. Large and imposing, armored, or just plain powerful, Steel glimmers can apply huge amounts of brute force to get the job done.
About the Game: In this game, you race to locate pieces of lore scattered across Lorcana and collect them for safekeeping. Summon glimmers of Disney characters and items along the way to help with quests, hinder your opponents, and challenge opposing characters. With the right strategy and a bit of luck, you can preserve your collected lore against future threats!
Learn to Play: There are several ways to learn Lorcana! The best—and most fun—way to learn is to have a friend teach you. You can also ask about Lorcana events at a game store near you and download the Disney Lorcana Trading Card Game Companion app for an interactive tutorial.
Winning: Your goal is to be the first player to gain 20 or more lore. Some card abilities give you lore, but the most common way to gain it is by playing characters and sending them on quests.
On All Cards you will find the following parts. To see where these parts appear on Lorcana cards, please refer to the image below.
Cost: How much ink the card costs to play.
Inkwell Icon: Cards with the inkwell icon around the cost hexagon can be put into your inkwell to use as ink.
Name: Characters also have a version name listed below the character's name.
Classifications: Categories sometimes referenced in card rules (such as "Broom" in this example).
Ink: This symbol and the colored band behind the card name indicate the card's ink type.
Abilities and Effects: The card's special rules. On actions, these are called effects. On characters and items, most abilities have a story-based name. Especially common abilities instead use bolded keywords.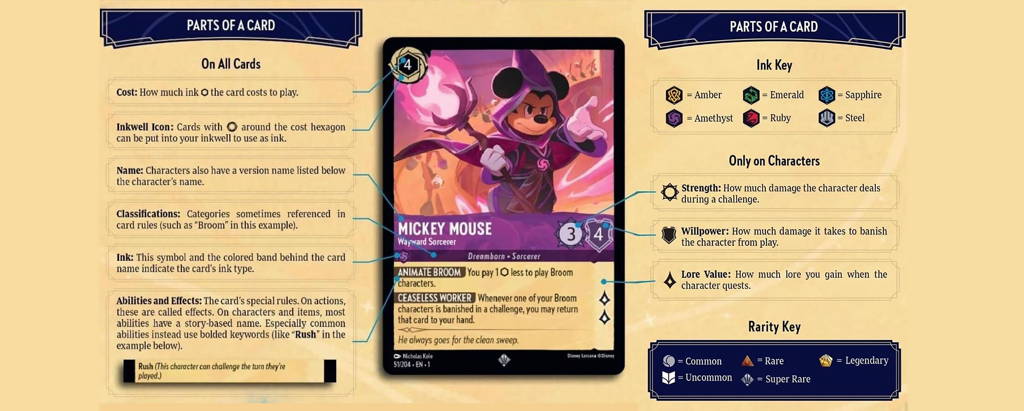 Each player needs their own deck. You'll also need damage counters and a way to track how much lore you have. Both come with your starter deck.
1. Shuffle your deck.
2. Set your lore tracker to 0.
3. Draw 7 cards for your starting hand. You can look at the cards in your hand, but not anyone else's hand!
4. Alter your starting hand if you choose. (Skip this step in your first game).
5. Determine the first player by flipping a coin, rolling a die, or so on.
Altering Your Starting Hand: Before the game begins, each player can alter their starting hand one time, beginning with the first player. (Usually, a player does this if they don't have very many cards with inkwell icons on them or if too many of their cards have a high cost.) To do this, put any number of cards from your hand on the bottom of your deck without revealing them, then draw cards until your hand has 7 cards again. Finally, reshuffle your deck.
A turn is divided into two parts. Each player takes their whole turn before passing the turn to the next player. On your turn, take these steps in order.
Beginning Phase
1. READY — Ready your exerted cards by turning them upright.
2. SET - Check for effects that happen at the start of your turn and follow their instructions.
3. DRAW - Draw a card from the top of your deck. The first player skips this step on their first turn.
Main Phase
Once per turn, you can put a card facedown into your inkwell at any time.
Additionally, you can take any actions listed below, any number of times, in any order you want. This allows you to take full advantage of what your cards can do in combination with
other effects.
- Play a card.
- Use a character ability that doesn't require them to exert.
- Use an item ability.
- Take an action with a character that's been in play since the start of your turn. These include:
Quest, c
hallenge an opponent's exerted character and/or, u
se an ability that requires them to exert.
Some game rules and card effects require you to exert a card in play. To exert a card, turn it sideways.Once a card is exerted, you can't exert it again until it's been readied by a game rule or card effect. To ready a card, simply turn it back upright. Remember to ready all your exerted cards at the beginning of your turn.
Your inkwell is where you'll put your ink cards, facedown. You'll use the cards in your inkwell to pay the costs of cards you play from your hand. You may put a card from your hand into your inkwell once each turn. The card you choose must have the inkwell icon around its cost in the upper left corner. The more ink cards you have, the more you'll be able to do.
To put a card in your inkwell, show the card to your opponents and then put it facedown into your inkwell as ink. Every card in your inkwell represents 1, no matter what's on the front. Choose wisely! Cards put into your inkwell stay there for the rest of the game. Once you put a card in your inkwell, nothing on the front matters—including its cost and ink type. It's simply ink.
Playing a card just means taking it from your hand and putting it faceup on the table. Each card has an ink cost in a hexagon in the upper left corner. To play the card, you must exert that many cards in your inkwell.
When you play a character card, put it on the table above your inkwell. Characters enter play in the ready position, but you can't do anything with them until your next turn. You need to wait for their ink to dry!
When you play an item card, put it on the table above your inkwell. Unlike characters, you can use items right away.
When you play an action card, do what the card tells you to do, then put the card into your discard pile. Always put cards into your discard pile face up so everyone can see them.
Songs are a kind of action card, but there's a special rule that gives you another way to pay for them. Each song says "(A character with cost X or more can use ink to sing this song for free.)" If you have a character with the listed cost or higher, you can exert that character to play the song card instead of exerting cards in your inkwell to do it! Using this approach still counts as playing the card. Rules for when you can exert a character still apply, of course, so characters can't sing songs the same turn they come into play.

Questing: To quest with one of your characters, exert them and gain lore equal to their lore value. Remember, you can't quest with a character the same turn you play them.
Challenging: Questing is how you win the game, but sometimes you need to slow your opponents down. This is where challenging comes in. First, exert one of your characters to send them into the challenge. Then choose an opponent's exerted character to challenge. You can't challenge a ready character! Both characters in a challenge deal damage. Look at each character's Strength & and put that many damage counters on the other character.
Damage: Characters damage each other in challenges, and some card effects deal damage as well. Whatever the source, damage counters stay on a character until an effect removes them or the character is banished. A character is banished when they have damage counters on them that reach or exceed their Willpower. Put the character card into its player's discard pile.
Many items and characters have abilities you can use during your turn (and only during your turn). These normally affect other cards in play. Cards in a player's deck, discard, hand, or inkwell aren't "in play," so they aren't affected by other cards unless the card says otherwise.
If a card ability has a cost, that appears before its effect, with the two separated by a dash. The cost might include an exert cost, an ink cost, text that explains the cost, or a combination of any of these. You must pay every part of an ability's cost in order to play the ability.
A character with a particular ability can't be granted that ability again. Remember, you can't use the abilities of a character you played this turn.
Ending The Game: The first player to reach 20 lore or more wins. If your deck runs out of cards, you lose the next time you would have to draw a card.
Lorcana is a fun 2-player game, but there's nothing stopping you from playing games of 3 or more players! The game rules remain the same except that at the end of a player's turn, the player to their left takes the next turn. Whenever an ability requires more than one player to do something at the same time, start with the player whose turn it is, then proceed to the left until each affected player has done their action.
Making your own deck is part of the fun of Lorcana! You get to choose which characters you want, which abilities you include, and the strategies you want to employ.
There are two ways to approach building a deck. The easiest is to switch out cards in an existing deck, like one of the ready-to-play starter decks. You can also build a new deck from scratch using the cards in your collection. This method is more work, but it can be a lot of fun!
Each Lorcana deck must follow these rules:
1. Your deck must have at least 60 cards in it.
2. Your deck can't contain more than 4 copies of any single card.
3. Your deck can only contain cards from 1or 2 inks.
Be sure to check out disneylorcana.com for videos with deckbuilding and strategy tips.
Beginning Phase

1. READY - Ready all your cards.
2. SET - Start of turn effects happen.
3. DRAW - Draw a card. (Skip this on the first turn).

Main Phase

Choose as many as you like (except as noted), in any order:
- Once a turn, add a card to your inkwell.
- Play a card.
- Activate an item.
- Play a character ability that doesn't require ink.
- With a character that was in play during the Set step: Quest, challenge an exerted character or use an ability that requires ink.

There you have it, a complete rundown of all the Lorcana gameplay spoilers we know of so far. While this may seem like an overwhelming amount of information, Disney's Lorcana seems like a overall straightforward TCG. Are you ready to start playing this new game? Well, Disney's Lorcana doesn't release for a few months but you can sign up to get notified when preorders will be available today!
Like with other Trading Card Games, organized play will be a huge part of Disney's Lorcana. Lorcana Play will help connect Illumineers to trade and play with one another. With Lorcana Play, you will be able to earn League points when you play and participate in other activities. Prizes will be awarded by Lorcana Play stores based on the League point totals. Some stores may even choose to host tournaments and award prizes based on the results. A list of participating stores will be available closer to launch. Find out if your local game store will be participating by asking them today!
The application for Lorcana organized play is officially open for retailers! To apply to participate, click
here
.
Qualifying local game stores may receive a kit of promo cards, pins, and other prizes they can use to host tournaments or support League play. In League play, participants collect points by playing (win or lose), bringing a friend to game night, or teaching someone the rules. Kit materials may be awarded to players with the highest point totals. One kit will support a full 12-week season of league play.