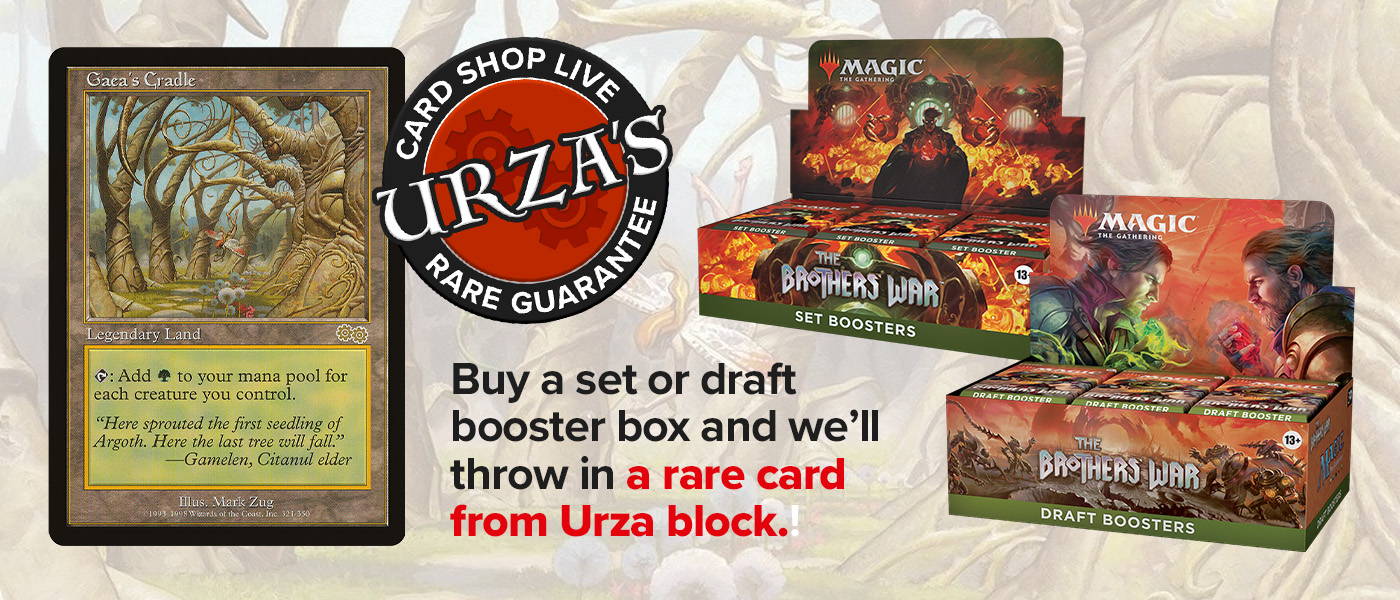 Card Shop Live Urza's Rare Guarantee
With the CSL Urza's Rare Guarantee, we are giving out a RARE card from Urza's Block with EACH and EVERY Brothers' War Set or Draft Booster box purchased from Card Shop Live! The CSL Urza's Rare Guarantee starts with a base pool of rares as well as high-value popular cards from Urza's Block. As we sell more boxes, additional high-value Urza's Block cards are added to the pool of possible cards given out with a draft or set booster box. We'll update our progress towards each tier daily here on this page. Follow along every day to see which new hits have been added to the CSL Urza's Rare Guarantee card pool
Each Urza's Block card will be sleeved backwards and placed in a top loader, then one will be randomly placed into each package for every draft and set booster box purchased. The initial pool of Urza's Block cards feature the following popular cards:

Gaea's Cradle
Tolarian Academy
Sneak attack
Karn, Silver Golem
Yavimaya Hollow
Metal Worker
Yawgmoth's Bargain
Elvish Piper
Treachery
Memory Jar
Deranged Hermit
Goblin Welder
Defense of the Heart
No Mercy
Palinchron
Argothian Enchantress
Exploration
As we hit each tier, a new high-value card from Urza's Block will be added to the pool. To qualify for this promotion, pre-orders must be made no later than 11:59 PM PT on Friday, November 11th.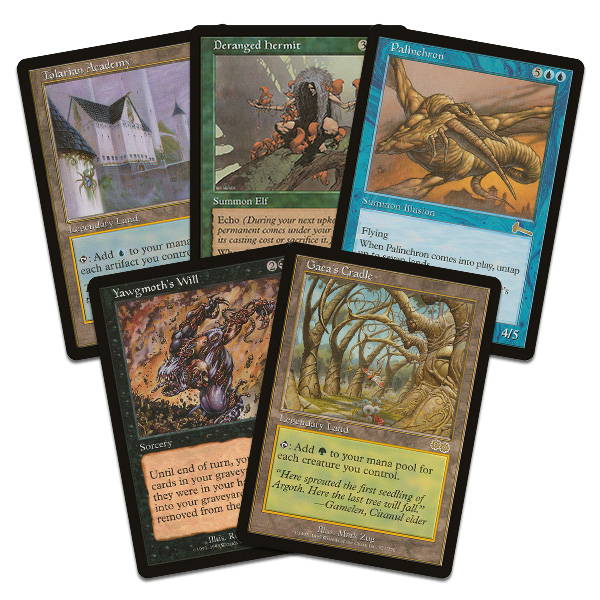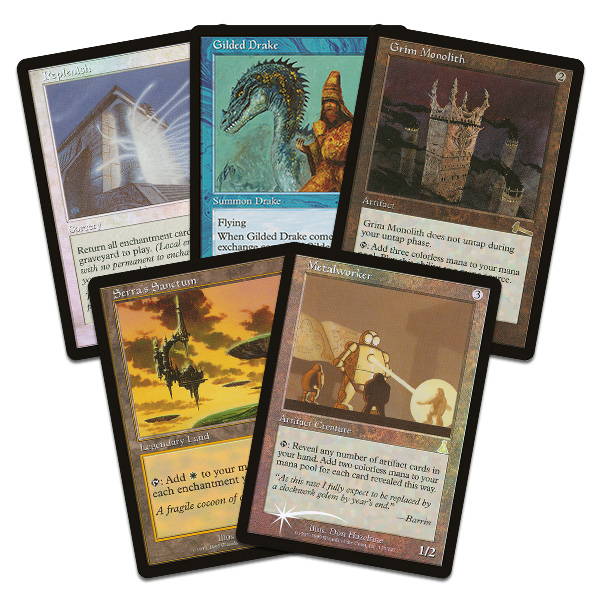 Urza's Rare Guarantee Tiers
This promotion is tiered. As we hit each tier, we will add the corresponding card from Urza's Block to the pool of potential cards that will be given out with a Brothers' War draft or set booster box.
Tier 1 (100 boxes) - Grim Monolith
Tier 2 (150 boxes) - Time Spiral
Tier 3 (200 boxes) - Gilded Drake
Tier 4 (250 boxes) - Yawgmoth's Wil
Tier 5 (300 boxes) - Serra's Sanctum
Tier 6 (400 boxes) - Foil Academy Rector
Tier 7 (500 boxes) - Foil Treachery
Tier 8 (600 boxes) - Gaea's Cradle
Tier 9 (700 boxes) - Foil Replenish
Tier 10 (800 boxes) - Foil Yavimaya Hollow
Tier 11 (900 boxes) - Foil Metal Worker
Tier 12 (1000 boxes) - Foil Grim Monolith
We'll update our progress towards these tiers each day below. Follow along to see which cards have been added to the pool!