Looking to get cash for your graded cards, but don't know how? We've got a solution for you! We'll sell your graded cards on all our sales channels and send you the profits! You can send us any Pokemon, Magic: The Gathering, or other Trading Card Game graded cards and we will help you turn them into cash. Fill out the form below and ship us your graded cards.
We're going to use our audience, our platform, and our personalities to help you make money on the graded cards that you don't want! Take the difficulty out of selling your graded cards - consign with us today!

1. Fill out the form before sending your graded cards.

2. Package your graded cards and send them to the following address:
Card Shop Live
C/O Consignment
1000 Stephanie Place STE 14
Henderson, NV 89014
3. Email your tracking information to support@cardshoplive.com
4. We'll photograph and list your graded cards for sale on our sales platforms.
6. Once your graded card sells, we'll send you the profits.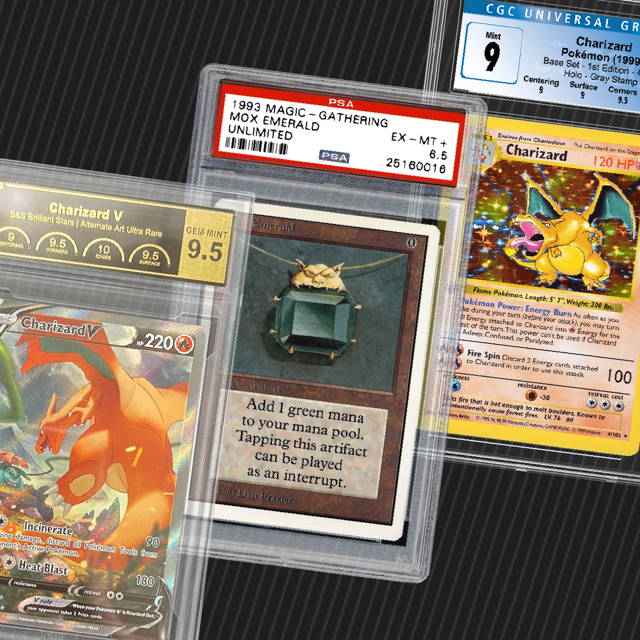 When do you need to receive my graded card?
Graded cards must arrive the day before the next scheduled WhatNot show. But, if you miss the date we will still get your slab up for sale on the next show and on our Website.
How does it work?
Card Shop Live will list the graded card through our Website and Live Selling shows. Card Shop Live will handle all listings, Customer Service, and Fulfillment for the consigned graded cards. If the card sells, Card Shop Live will keep 20% of the sale price and pay the rest to you.
How will you issue payment once a graded card sells?
You will receive an email once your graded card sells confirming we have sent payment in the requested channel. Payments will be made via Zelle, Check (mailed), or PayPal.

How should I ship my graded card(s)?
Securely package all graded card(s) to avoid shifting around during transit. Depending on the estimated value of your graded card(s), we strongly recommend insuring your package.
What graded cards will you accept?
Any Trading Card Games: Pokemon, Magic: The Gathering, UniVersus, Yugioh, etc. If you aren't sure, just ask!
What price will I get for my Graded Card(s)?
You tell us what price you want for it and how you want it sold. Fixed Price (you set the price, or ask us to price it) or Auction (you set the starting bid price you want). We're using our platforms for your sale!
What if I want my graded card back?
The graded card can be returned to you at any time for only the cost of return shipping.
For additional questions or further assistance, please contact our customer support team via email.
support@cardshoplive.com